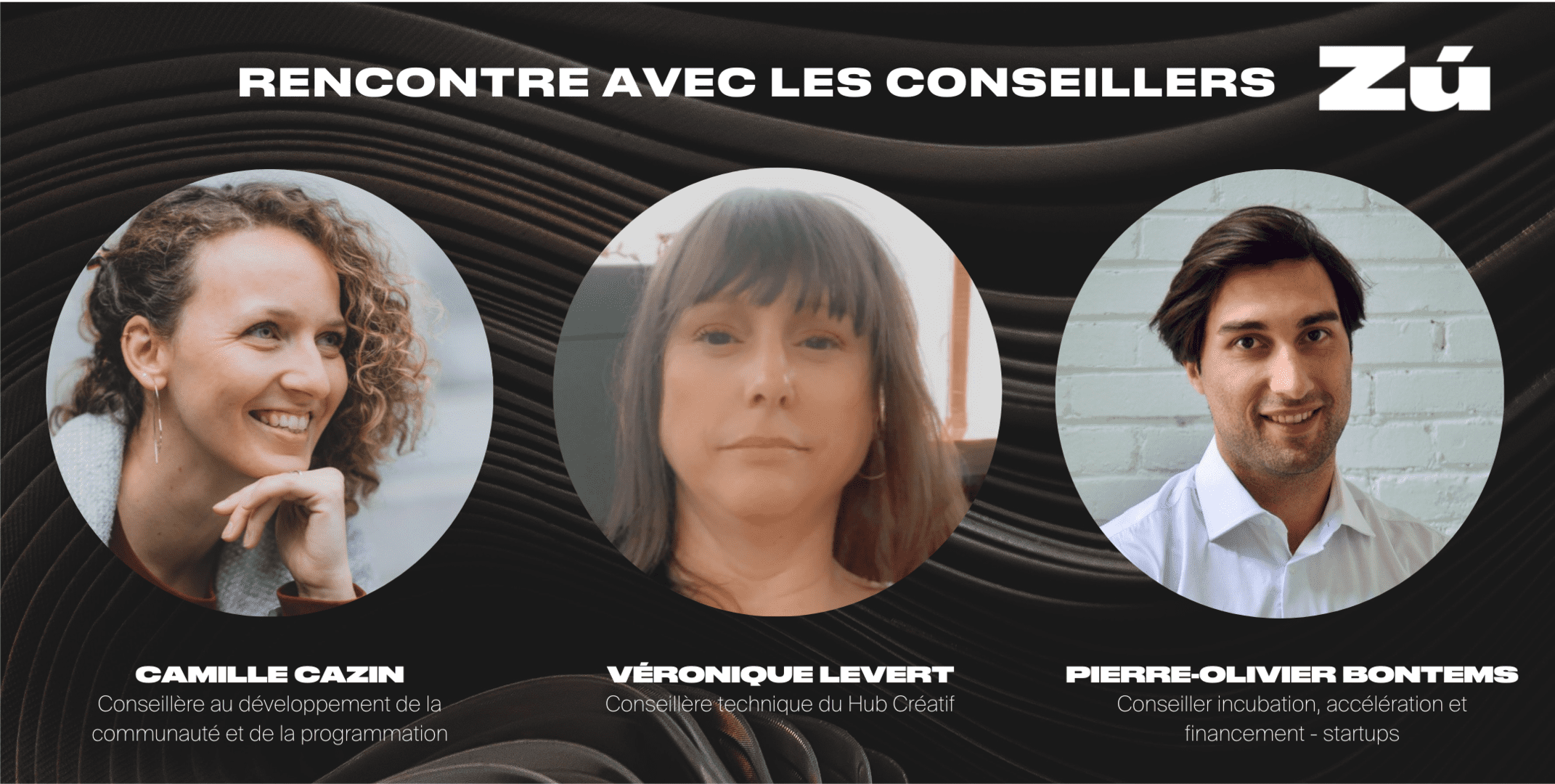 MEETING WITH ZÚ ADVISORS
01/06/2022
12:00 pm - 1:00 pm
Do you want to be part of a community whose ambition is to create wealth in Quebec by promoting our creativity around the world?
Are you looking for an incubator that supports and propels creative entrepreneurs to develop products and content that revolutionize the cultural, creative and entertainment industries through technology?
Are you looking for an office in the heart of downtown Montreal that offers access to cutting-edge entrepreneurial expertise (legal, sales, financing, etc.), open innovation services for SMEs and large companies, a local and international network of over 100 renowned coaches, state-of-the-art studios where you can experiment with your next project, and demonstration spaces for your technological projects to the general public?
Are you looking to learn more about our various startup coaching programs?
If you answered yes to any of these questions, it's time to deepen the conversation with one of our advisors.
Meet our advisors Camille Cazin, Community Development and Programming Advisor, in charge of the Creative Hub, Véronique Levert, Technical Advisor for the Creative Hub, and Pierre-Olivier Bontems, Incubation, Acceleration and Financing Advisor – Startups at Zú, on June 1th from noon to 1pm. They will be happy to answer your questions and provide you with guidance according to your needs