VECTOR
Transforming a startup into an SME
The Vector program is aimed at pre-seed and seed companies that developed technologies for the creative sector, and which raised venture capital.
This eight-month program tailored to startups aims to professionalize and structure them based on a comprehensive company analysis to determine which cross-cutting skills need shoring up to secure both its growth and the investments it raised.

The Vector program answers a need expressed by the entertainment technology market as it provides investment funds and family offices a way to de-risk their investments to strengthen their success, thanks to robust and thorough support. This gives startups the tools and skills they need to cross the critical threshold between the two stages.
The Vector program is supported by the Jobs and Growth Fund, a Canada Economic Development for Quebec Regions (CED) agency program.
The Vector path
Investing in a seedling startup that focuses on creative industries entails several risk factors:
The startup has little or no business history.
Traditional due diligence and risk assessment methods cannot usually be applied to them.
The investor has no visibility into the entrepreneur's ability to become a successful CEO.
The entertainment technology industry has enormous potential but is still young.
Vector's support addresses many of these issues by minimizing investors' risks and foster success and growth by offering:
Hands-on and tailor-made support capitalizing on the startup's potential to shore up their known weaknesses and guarantee investment growth.
Clear objectives and deliverables for tangible results.
A program based on proven methodologies.
Every stakeholder's involvement in the process—both the entrepreneur and the investor(s).
A network of renowned experts.
Premium support specialized in the creative and entertainment industries that already has a proven track record: Over 70 startups supported since 2018 with a 92% survival rate, over 100 mentors and experts, and a network of over 30 partners.
Triptyq Capital, a seed stage venture capital fund investing in disruptive tech companies that fuel the creator economy, is already receiving support from Vector for its portfolio.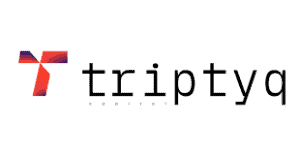 Program flow
Complete assessment of the startup's capabilities
Creation of a roadmap to define the skills to shore up and list objectives and deliverables
Support by a team of 3 renowned mentors
Regular follow-ups with the investor(s) and reporting
Supporting the entrepreneurs is a team of three mentors devoted to each startup, sharing their valuable experience and helping them strengthen their known weaknesses.
To avoid losing sight of the deliverables, the startup, along with its team of mentors and Zú staff meets with its investors for a simulated board meeting every six weeks. In addition to presenting their progress, this exercise introduces the entrepreneur to reporting and governance best practices.
The Vector program uses the prestigious Team Mentoring methodology licensed from the MIT Venture Mentoring Service (MIT VMS).
Zú was trained in 2022 by the MIT Venture Mentoring Service (MIT VMS), in a methodology which establishes a rigorous support framework for Team Mentoring that is free of conflict of interest, impartial and confidential, within MIT, one of the most prestigious institutions in the world in terms of entrepreneurship and technological innovation.
As part of this methodology, each entrepreneur is connected with 3 to 5 mentors with complementary expertise and experience. The entrepreneur meets these mentors in a group setting, thus receiving several perspectives simultaneously to quickly make a strategic decision or put a plan of action in place in response to a specific business challenge they have encountered.
The MIT VMS Model aims to offer entrepreneurs support throughout the development cycle of their start-ups in the hope of building a lasting relationship.
You want to know more?
Entrepreneurs, register for our next meeting with Zú advisors 

Investors, do you want your portfolio to benefit from the Vector program? Contact Mark Khoury, Director, Incubation, Acceleration and Financing – Startups, mkhoury@zumtl.com