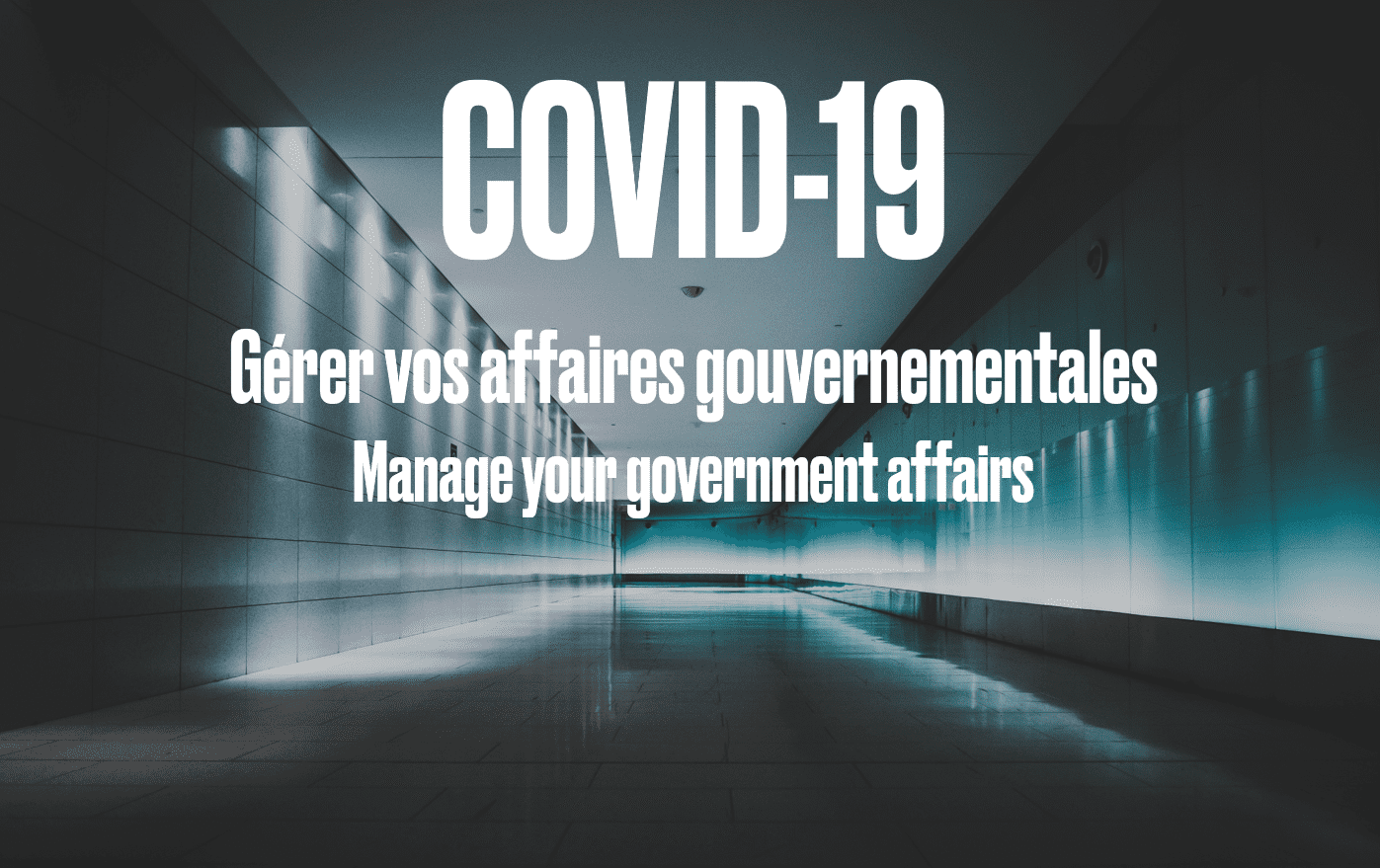 COVID-19: Managing Your Government Affairs
Navigating through the government programs in this time of crisis seems daunting. How to prepare the end of the crisis and the recovery plan? In this webinar, Dany Renauld, Vice President and Chief Operating Officer of Pilote, a consulting group specializing in public and government affairs as well as crisis management will cover the following topics:
Analyze and understand the current environment, the governmental layers and the functioning of the government apparatus.
Governments are big machines. In addition to the administrative aspect, there is a political component. In time of crisis, this last aspect often takes precedence over the administrative.
Your preparation: fundamental
The preparation of your file is essential in your approaches and relations with governments.
What is your landing runway?
What are your expectations? It is crucial to define what you are looking for and to be clear in your requests or needs.
Address the underlying problem
The crisis will have after-effects and will highlight existing problems and weaknesses. Governments will be looking for solutions. You will have to get in this line to suggest a path forward.
You are ahead of governments: it's your responsibility to educate
Startups, creatives and innovative companies are ahead of the game on many aspects, but not governments. To help you, they need to understand what you are doing, what you have to offer.
End of the crisis: Governments will want to create jobs
Just a few months ago, governments were working on programs and policies to tackle the labor shortage problem. In a few weeks, they will tackle unemployment and will help businesses create jobs.
Always oil a creaking wheel!
Don't be afraid to ask!
Feel free to share your questions in advance!