ANNOUNCING THE CHOSEN STARTUPS AND THE CEO IN RESIDENCE
· News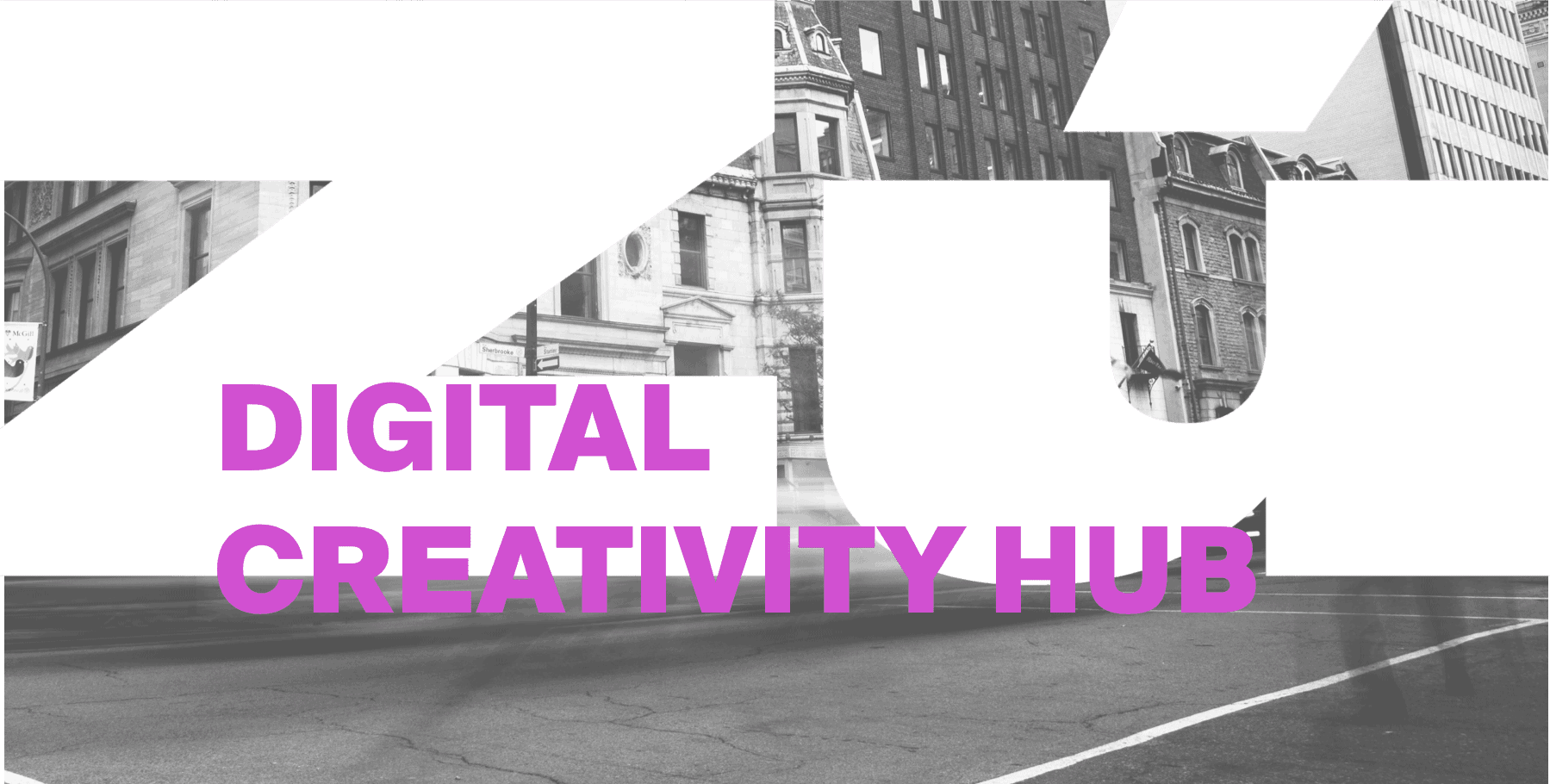 Zú is proud to announce the three startups that have been chosen for the 2nd edition of the Digital Creativity Hub, an initiative from the Society for the Celebration of Montreal's 375th Anniversary.
Since 2018 the Hub has shined a light on the dynamic industry of creativity found in Montreal through a multitude of high-quality diverse projects.
Zú is also very happy to announce that Isabelle Dessureault will join the team as the CEO in resident for the Hub's three teams. Accompanied and guided by her, the three teams will benefit from this creative leader's 25 years of expertise in marketing communications, public affairs, and innovation.
This year, more than 70 projects have been submitted. The selection comity chose 15 teams who had the opportunity to participate in the three-day long C2 Montreal event where they took part in a round table discussion and met Guy Laliberté. Following this event, three projects Troublemakers in the wild, Chip Putt Double and YNSpiration were chosen to pursue their journey in the Hub.
One of the 3 round tables at C2 Montreal.
As of today, these teams will begin a customized 12-week program run by Noor El-Bawab, Director of programs at Zú. In addition to Noor, twenty coaches, mentors and experts with a variety of expertise in diverse fields will accompany these teams along the way.
YNSpiration
Their primary mission is to democratize classical music by attracting a new public to this genre by creating and redefining the atmosphere and experience felt during classical concerts. They have been able to do this with the help of a key partner, the conductor of the Orchestre Métropolitain whose talent is exceptional and recognized around the world. YNSpiration is creating a series of experiential immersive and interactive documentaries that unfold in three sections: an art booklet, an interactive tourist circuit and a classical concert series fueled by a technology we call Concertuels.
Chip Putt Double
Chip Putt Double is a mobile fantasy golf game launched in February and have over 1 500 weekly players and counting. Their goal is to enhance the sports-watching experience by building a community of sports fans around their mobile game. The game was initially built for golf but Chip Putt Double could expand their software in different markets.
Troublemakers in the wild
This project aims at generating dynamic musical scores that originate from the dialogue between the two living species most present in our day to day lives: plants and humans. The outcome of the project is a functioning music making machine using bioelectricity gathered between the two species. A creation that could be translate into a variety of artistic events, which will invite the public to experience their current environment in new and fresh ways.
---
To guide them, Isabelle Dessureault, a creative leader
Isabelle Dessureault is a strategist and a catalyzer. Former senior VP & Chief Strategy and Innovation Officer, she is known in the world of startups to successfully gather and mobilize her troops to achieve a common objective. As a globe trotter, she is always wanting to learn more and keep building her expertise in the subject at hand. As an inventive businesswoman, Isabelle develops innovative strategies and solutions that she deploys through new business models that transcend into durable business partnerships. She is recognized for inspiring and building strong confidant teams. Being a natural leader, she is the perfect candidate to lead the new generation of business leaders to success.
The chosen projects for the Digital Creativity Hub will be unveiled and showcased at the next edition of HUB Montréal.
Until then, to learn more about all our program mentors and about the progression of each project follow us on Zú Facebook page!
---
About the Digital Creativity Hub
Initiated by the Board of Governors of the Society for the 375th Anniversary of Montreal, the Digital Creativity Hub aims to accelerate the development of businesses in this field, in order to increase economic benefits, while supporting Montréal's influence and leadership on the international stage.
This socio-economic initiative is supported by three key industry stakeholders: C2 Montréal, Zú and HUB Montréal
---
Thanks to our partners