FIND OUT THE ORGANIZATIONS THAT WILL BENEFIT FROM THE KEPLER PLATFORM TO ACCELERATE THEIR ADOPTION OF ARTIFICIAL INTELLIGENCE
· News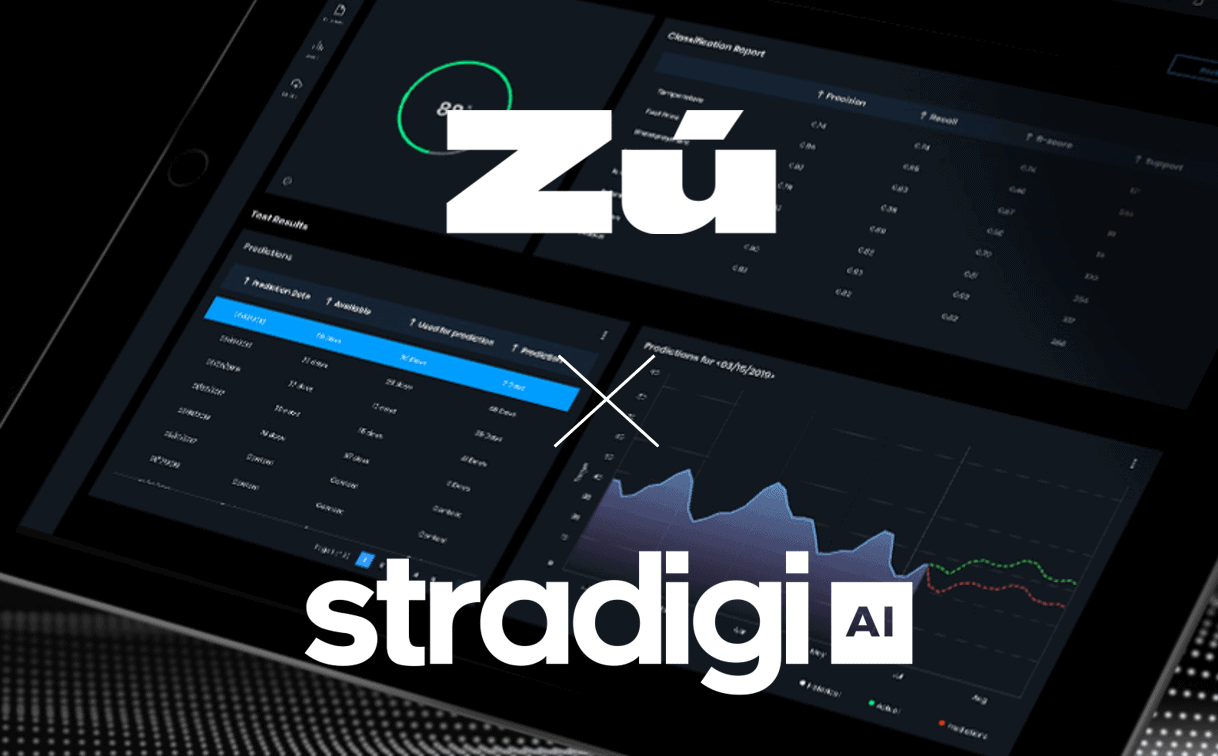 Zú and Stradigi AI, a leading North American software company specialized in artificial intelligence (IA) software, achieve a new step in their partnership by offering Gallea, Orangead and Synapse C a 6-months access to the Kepler platform.
Selected following a call for applications, these three organizations will take advantage of Kepler's features to explore solutions that tackle specific business cases. Kepler's accessibility and ease of use offer a minimal learning curve and will allow them to save time in R&D and ultimately add a competitive edge to their projects.
Gallea is an online art gallery and a network of exhibiting venues, whose mission is to democratize the discovery and consumption of local art, both online and offline, while stimulating the local economy.
To improve its operations, Gallea aims to maximize Kepler's AI to better recommend artists or artworks proposed to buyers. By automatically tagging artworks added to the platform and by cross-checking with its transactional data, Gallea will develop an artwork recommendation system, based on user and venue profiles or on pictures of a given space.
Orangead develops software and hardware solutions to connect the principles of web marketing and advertising into the real world. Orangead's smart sensors provide statistical and demographic data from different advertising campaigns. This data boosts business intelligence for advertising partners through Orangead's ad placement platform and screen network.
By counting on artificial intelligence and the power of Kepler, Orangead aims to refine the classification and segmentation of data from their intelligent ad sensors in order to better analyze ad visibility, predict it and maximize the impact of content shown in its network.
Synapse C is a non-profit created in 2017 that specializes in data analysis for arts and culture in Quebec and Canada. The organization aims to become an international reference in the processing of this data, to the benefit of the cultural ecosystem. It is also recognized as a Center of Digital Excellence by the ministère de l'Économie et de l'Innovation.
Using Kepler will allow them to develop advanced models in audience behaviour analysis, segmentation and predictive modelling, in order to provide the cultural sector with decision-making tools.
Follow the progression of Gallea, Orangead and Synapse C business cases over the next few months on Facebook, Linkedinet Instagram.
You want to qualify to use the Kepler platform? 
A new application period will start in early 2021. Don't miss the news by subscribing to our newsletter.