Focus Program: Discover the 8 Selected Startups
· News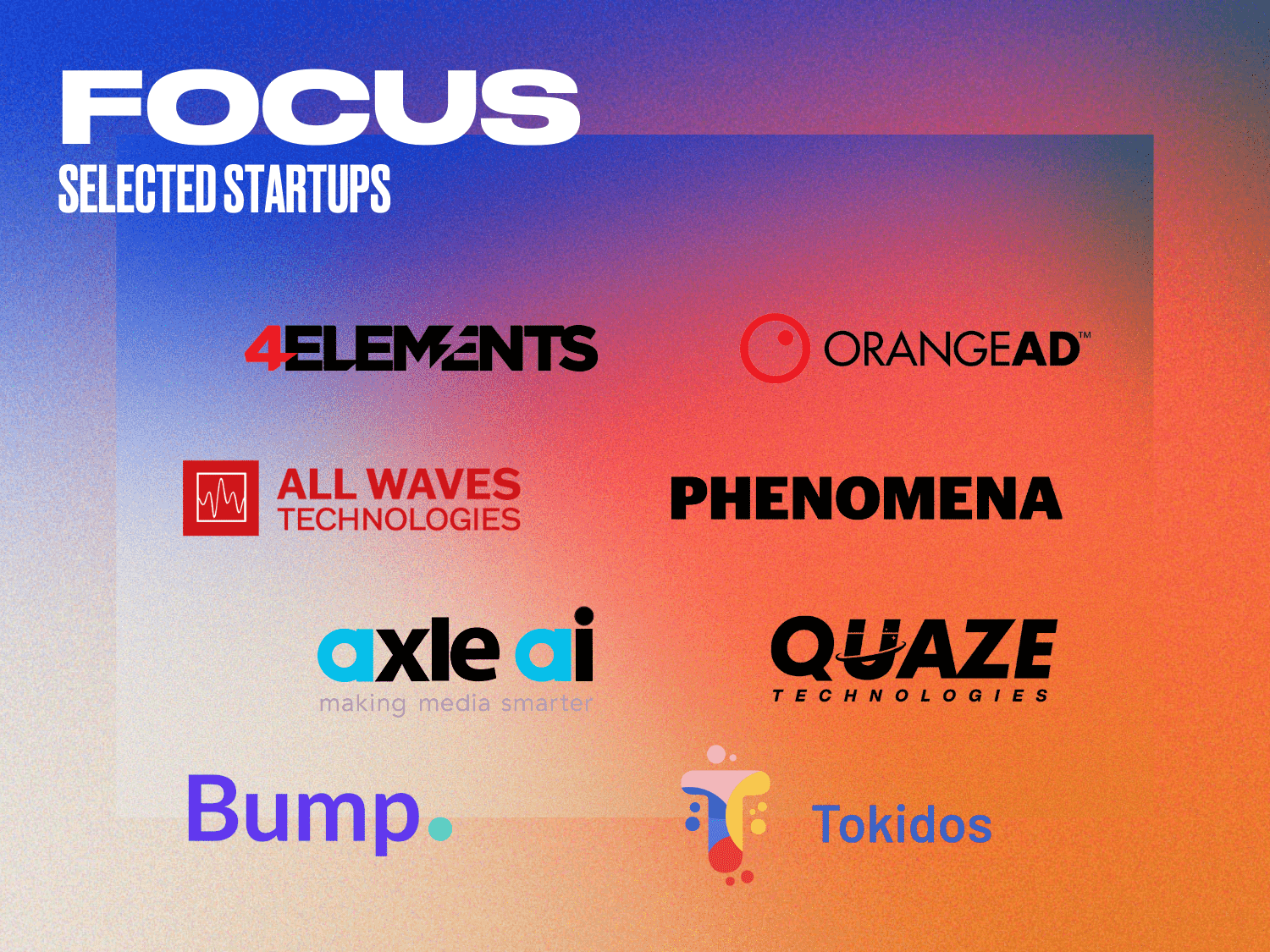 Zú is proud to present the 8 startups selected to rethink and redefine the future of entertainment as part of the Focus program presented by National Bank. What is Focus? It's about being matched with mentors from the highest levels of the industry to develop a project with the help of material and human resources. The Focus program focuses on developing key entrepreneurial skills to help you structure and accelerate your business, as well as raise capital to support your market entry.
Selected from more than 50 high-level applications, entrepreneurs in the program will benefit from 10 weeks of personalized coaching by experts, a series of workshops and training sessions, and the support of 3 guides assigned per project.
Congratulations to 4elements, All Waves Technologies, axle ai, Bump by Ownors AI, Orangead, Phenomena, Quaze Techonologies and Tokidos. We look forward to seeing your project deployed through this new Focus cohort.
Discover their projects!
4elements


4elements break the barriers between video gaming and entertainment. Making the visitor active is what 4elements strives for. They create interactive multimedia shows where participants have a role to play and where their action will determine the course of their story, making them the hero of the adventure.


>Video of the project 
All Waves Technologies
All Waves Technologies

is the developer and integrator of the patented touch technology ALL WAVES 

Touch™

 that any object tactile, regardless of its size, material, or shape. ALL WAVES 

Touch™

 can be integrated to various objects to create modern and futuristic interactive products and interactive experiences. 

 


>Video of the project
axle ai
axle ai helps creative teams remotely manage and search their media files. Its software helps organizations improve the way they create, share and store digital video content with media management solutions that are easy to install, use and afford. Axle's radically simple media management uniquely addresses a burgeoning need and is already used by hundreds of creative teams worldwide.
Bump


Bump helps 50 million creator businesses get paid by leveraging artificial intelligence to track and collect all of their revenue sources from streaming services fast and predictably, and by providing them with micro-advances to cover payout gaps and to increase their revenue.

 
Orangead


Orangead is a Montreal-based technology company leveraging advanced AI technology/techniques on a network of video terminals and sensors in various public and private venues. The OA platform connects advertisers with digital out-of-home systems, all while maintaining strict green data privacy standards and cutting-edge business intelligence tools.

 


>Video of the project
Phenomena
Phenomena develops the VR eSport Arena, a new virtual sport for the Fortnite generation that drives replayability and competitive gameplay in location-based entertainment through VR and esports.
>Video of the project
Quaze Technologies
Quaze disrupts the way gamers will power their gaming set up by providing wireless power to any device, at the same time, anywhere on tables, and through any kind of surface. Quaze proposes its solution for every device, from the mouse to the cellphone, monitor, computer, etc.
Tokidos
Tokidos builds learn-and-play systems that adapt to our children's interests, instead of fit to a standard. They are currently developing an educational game console for children ages 3-7 that helps them develop cognitive skills such as language, music, and problem-solving using AI.
>Video of the project