MOTOROLA EDGE+ AVAILABLE AT ZÚ, THE KEY FOR CREATIVES TO ACCESS 5G
· News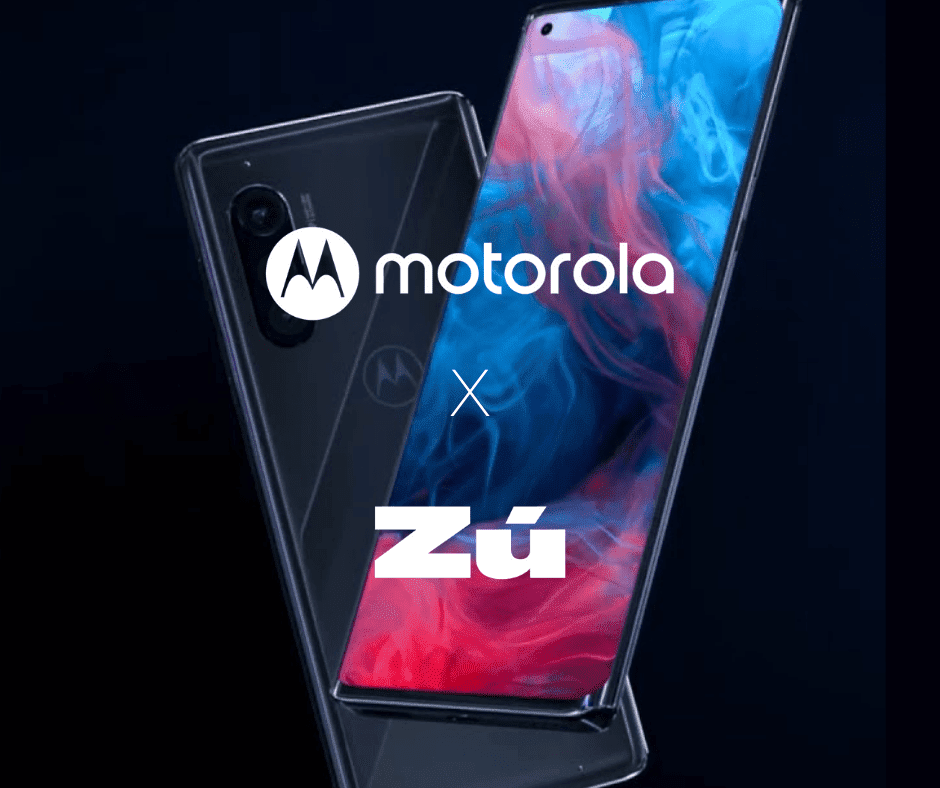 Continuing our partnership with Lenovo and the creation of the experimental state-of-the-art 5G TELUS Lab in collaboration with Lenovo at its headquarters in Montreal, Zú is proud to announce it has joined forces with mobile communications industry pioneer Motorola.
In addition to its numerous equipment and software, the lab is equipped with the smartphone Motorola Edge+ which will allow creatives and entrepreneurs in the entertainment industry to access the 5G 3.5 GHz network.
The new Motorola Edge+ has the fastest speeds, the highest resolution smartphone camera, the loudest audio, and the boldest display.
The 108 MP camera sensor is nearly 3x larger than the 12 MP cameras used by other flagship phones. The smartphone also has the most advanced video stabilization and all the power you can handle with the Qualcomm® Snapdragon™ 865 Mobile Platform, the world's fastest, with an AI engine that can process 15 trillion operations per second.
Above all, Motorola Edge+ was engineered for 5G speed and power with maximum processing power, tons of memory, and plenty of storage.
Entrepreneurs and creatives from the culture and entertainment industries will be able to access this 5th generation network and come test it out and experiment their projects in the 950sq ft of the 5G TELUS Lab in collaboration with Lenovo.
Several entrepreneurs have already tested out the the Lab and the Motorola Edge+. For example, the company ellicom/LCI LX has explored how far the latency and bandwidth the 5G spectrum can offer their virtual reality educational activity project deployed on their virtual experience platform (VFX). Their objective is to allow several students in different places to connect all together and to interact using virtual reality without any lags or interruptions. 5G is an undeniable asset to their project making the Motorola Edge+ a key factor in giving them that extra advantage.
Why the need to use the Motorola Edge+?
The Motorola Edge+ is your ticket to 5G. Whilst being the midst of designing your next mobile game, come and dream about the speed in which your avatar will be able to interact with it's other opponents Increase the reality of your experiences by creating more complex content that requires more data. Imagine the next entertainment experiences where connected glasses will superimpose your augmented reality content on buildings while immersing your audience in a 360-audio experience. Rethink mobility and use your audience's smartphones as a portal to your livestream event during an ordinary daily commute.
The only limits of 5G is your imagination and the power and performance of the Motorola Edge+ is your ally to push it back and test your boldest ideas.