TO GATHER AROUND A PROGRAM
· News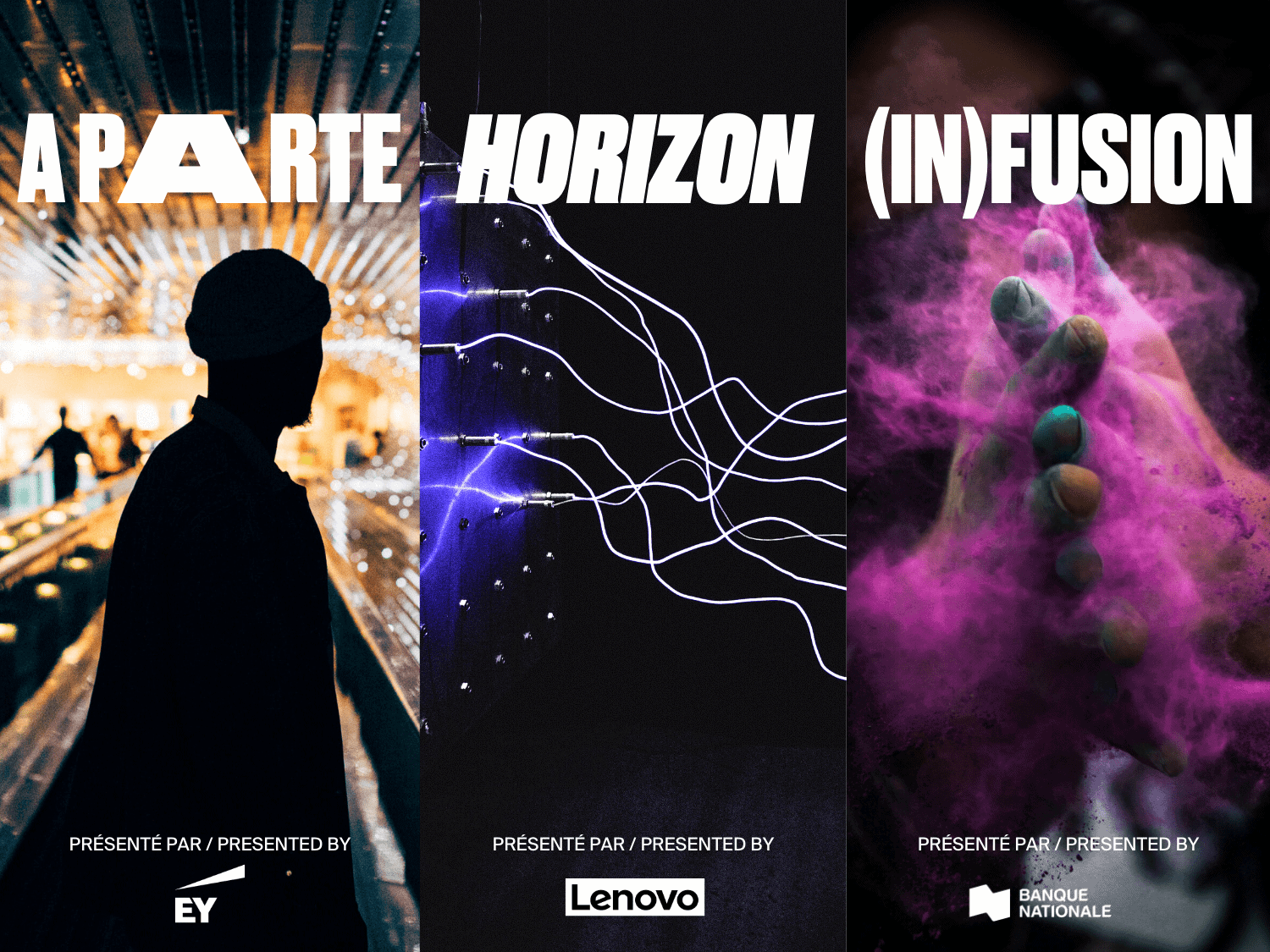 To stay connected, Zú will be meeting you throughout the year around a new set of conference series A space to learn, to draw inspiration from your peers and to exchange about upcoming tech and creative trends.
More than 40 virtual conferences and panels will be put at your disposal this year. Mark your calendars!
A parte, series presented by EY
One Thursday a month, have lunch with an entrepreneur
Enter the world of an entrepreneur in the form of an intimate conversation. In this series, we look at the paths, experiences and challenges faced by entrepreneurs in order to humanize their personal and professional journeys.
>> Meet the founders of L'Éloi, Watchmojo, Urbania, the CBDO of Minority Games, etc.
Horizon, series presented by Lenovo
Two Wednesdays a month, start the day by immersing yourself in the trends of tomorrow
Through the power of dialogue, the Horizon conferences and panels aim to shed light on various case studies, emerging trends, and market opportunities that cater specifically to the entertainment and creative tech industries.
>> We will talk about: 5G and gaming, fan engagement in e-sports, the future of event programming, etc.
Infusion, series presented by The National Bank
To be successful, it is no longer enough to be just inspired, it is also necessary to acquire certain key skills to structure the business and prepare it for success. Deep dive into the heart of knowledge with experts in finance, entrepreneurial skills, commercial law, intellectual property, etc.
Don't miss out the release of the first conferences on our Facebook page.