WEBINAR – COVID-19: ACT NOW, DON'T BE A SPECTATOR
· News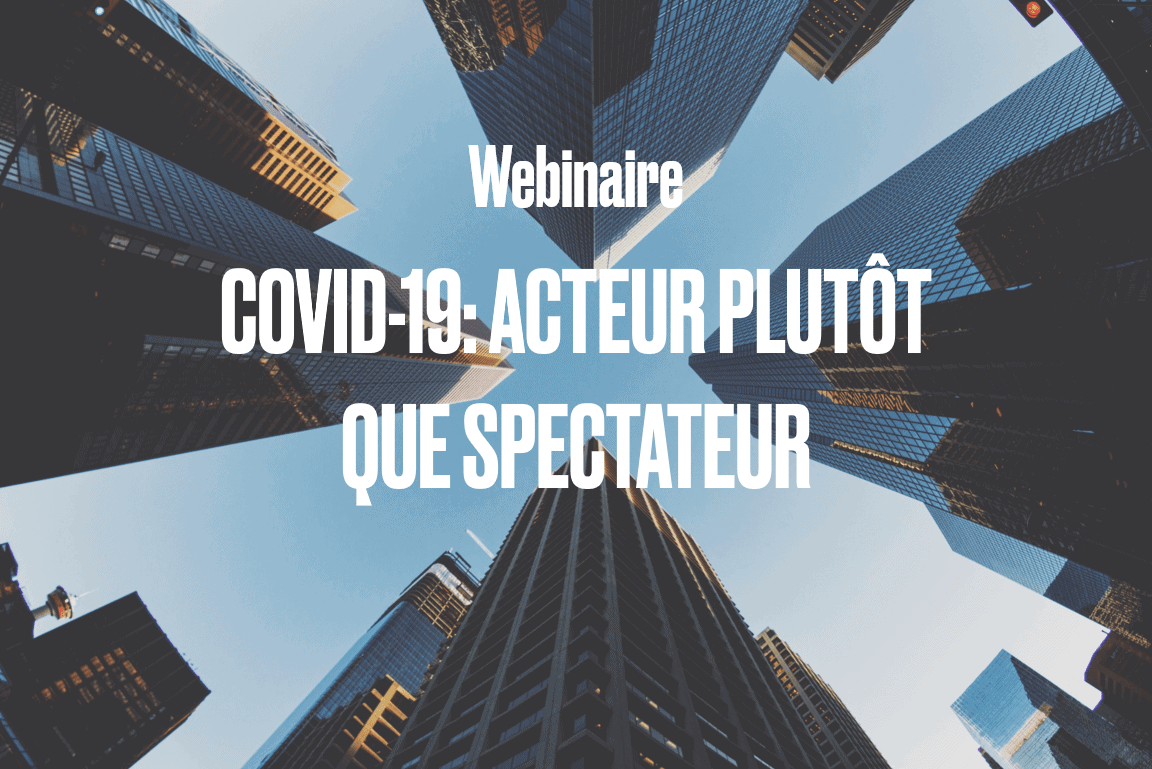 Whether you are entrepreneurs, creatives or artists, we are all coping with uncertain times. We need to seize this opportunity to share ideas, inspire each other and grow together. Zú proposes a series of webinars that will address the challenges of this current crisis of COVID-19 through different themes, in order to support you and answer your questions.
In this webinar animated by Francis Gosselin, associate of SAGE group, Serge Leclerc, Senior Account Manager, Corporate Communications & Public Affairs at Edelman Montreal presents the conclusions of two studies conducted by Edelman on maintaining confidence, a key factor to ensure the continuation and resumption of activities after this coronavirus crisis.
As this epidemic triggering key drops in all indexes, how business should communicate with their employees, clients, investors, board of directors and all other stakeholders about the measures they are taking?
Press play and enjoy!
Fundamentals information needed by stakeholders about the crisis
Most employees expect reliable information from their employer on regular basis.
Their most basic expectation is to know that you care about their health and safety before engaging them with the operational or business impact. The type of information they receive isn't the only factor of trust, but the person delivering the message as well "Make sure that the person who communicates within your company is reliable and respected by the employees."
If you have to temporarily lay off employees, it will be essential to maintain a close bond and frequent communications in anticipation of their return to the team. Keep in mind that this situation is temporary, so maintaining a close relationship with them will ensure their willingness to return to you post-crisis.
The further we go in the crisis, the bigger the economic concern will be. As an entrepreneur, you will need to keep an ongoing dialogue with your employees, including the temporary layoffs, so they won't get discouraged and above all keep them engaged.
Investors trust
Organizations should communicate about their COVID-19 measures with their investors openly and honestly. Your message must be clear: how do you monitor the evolution of the crisis? What mitigation plans are in place? How do you prepare for the end of the crisis?
When we get closer to the outcome of this epidemic, you will have to prove that you have thought of the post crisis plan that will allow you to hit the ground running as soon as possible.
The same advice applies to your board of directors or your governance committee: transparency. You have to avoid surprises at all cost. "When you try to hide something or you show a lack of proactivity, you end up being penalized on the long run"
"THE SUCCESS FACTOR AT THE END OF THIS CRISIS WILL BE TO HAVE THE TRUST OF CONSUMERS, INVESTORS, AND STAKEHOLDERS, SO THAT YOU CAN REENGAGE THEM ONCE THE CRISIS IS OVER."
We can never say it enough, the keyword is: communicate often, and be honest. Now is not the time for half-truths.