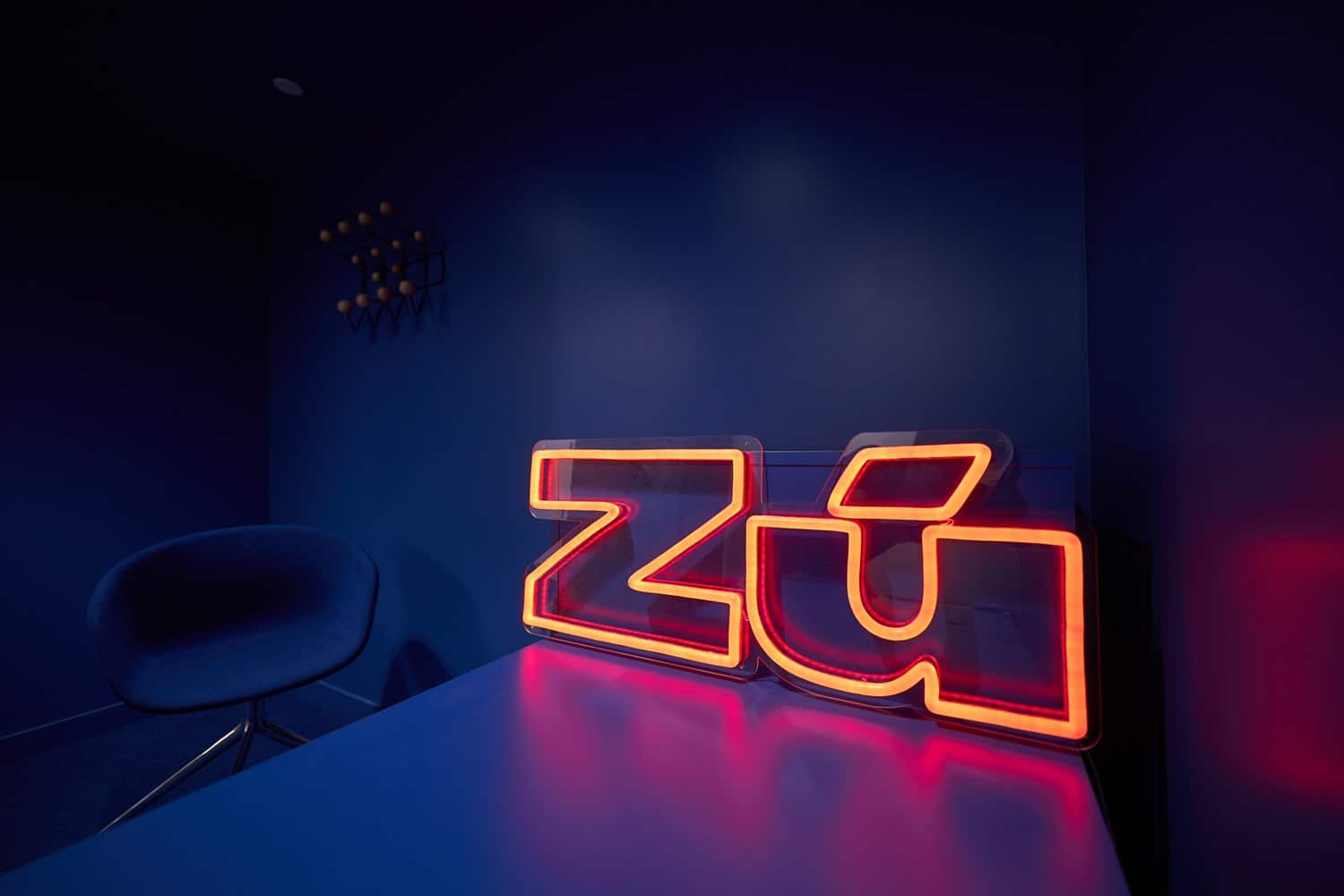 Montreal, October 26 2021. – Zú, the organization that accompanies and propels creative entrepreneurs developing technological solutions in the entertainment industry, is initiating a series of changes to benefit the growth of startups. Zú wishes to strengthen its position as a growth facilitator by allowing more and more startups to benefit from the unparalleled support that has been established through the various programs, and to reflect on the relationships to be developed and maintained with the international community to promote the export of startup solutions and to attract startups to Quebec.
The range of services offered to entrepreneurs will be strengthened: a funding service to support them in their financial set-up strategy, a networking service between the solutions developed by startups and the innovation and R&D needs of SMEs and large companies, and a diffusion space will be added to the services already in place including the programs (ideation, incubation, acceleration), the creative hub offering coworking spaces, production and experimentation tools, and networking opportunities.
"The success of startups is a vital driver in the current economic recovery. The transformation of entertainment experiences has accelerated with the pandemic. It is therefore crucial that companies developing the technologies that will democratize these new experiences be supported in their growth more than ever," said Dimitri Gourdin, CEO of Zú. "The leadership that Zú has acquired in recent years thanks to the team in place will be enhanced by new solutions and the addition of new team members," he adds.
To accomplish its mission, Zú will be able to count on an experienced team. The executive team will consist of Jeanne Dorelli, appointed Senior Director of Entrepreneurship and Innovation, and Mark Khoury, newly appointed Director of Incubation, Acceleration and Financing – Startups. "We are very pleased to welcome Mark to the team. He is known for his ability to simplify the complex, his speed of analysis and his pedagogy. He joins the team with a vast and rich experience to share with his colleagues and the startups community he will help support," says Jeanne Dorelli. Whether as a founder, co-founder or collaborator, Mark has contributed to the success of numerous startups including Claritive, Thirdshelf and OOBOX, in addition to being involved with several associations, community and charitable organizations, contributing to their growth and development as an executive, director or board member. An engineer by training, entrepreneur, intrapreneur, former political attaché and former Canadian Forces officer, Mark has already contributed to the success of Zú's startups as a guide in the Focus program.
Maude Bédard-Dufour, appointed Director of Strategic Partnerships and Development, Yan Lambert-Pageau, appointed Director of Finance and Administration and a Director of Communications and Public Affairs, to be named, will also join the management team. A dozen advisors and professionals will be added to the hundred or so mentors, experts and external collaborators and nearly thirty partners, including Canadian Heritage, Canada Economic Development, the Ministère de l'Économie et de l'Innovation du Québec, the City of Montreal, National Bank, Norton Rose Fulbright, TELUS, Lenovo, Panasonic and Epic Games, in order to pursue the mission imagined by Guy Laliberté.