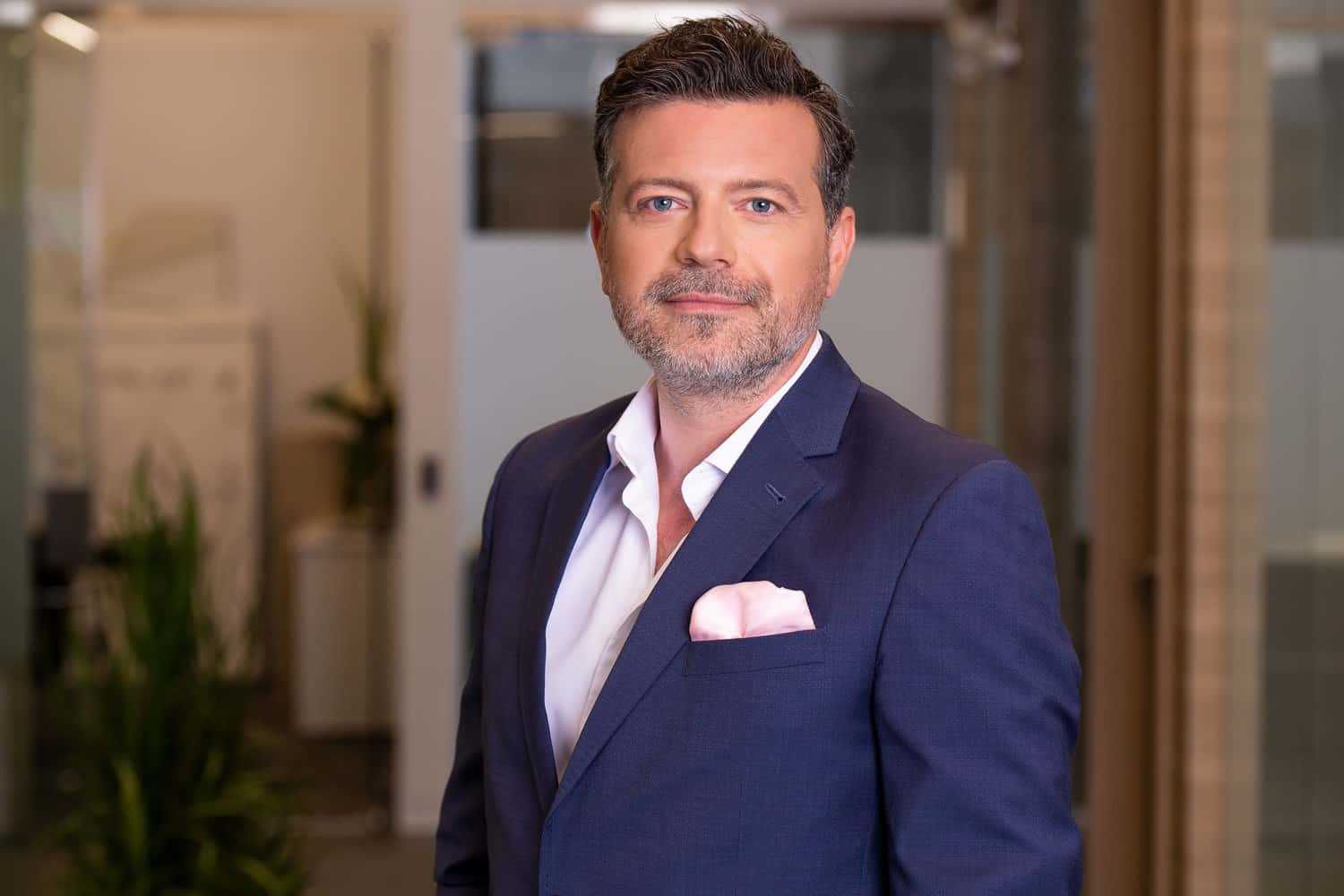 Montreal, June 14, 2021 – Zú announces today the appointment of Dimitri Gourdin as General Manager. He will be responsible of managing the overall structure by overseeing strategic directions, planning, growth initiatives, brand strategy and developing the organization, its entrepreneurs, and members. Dimitri will report directly to the organization's board of directors. He succeeds Guillaume Therien, who will continue to gravitate in the Zú ecosystem by creating new investment tools for start-ups.
"We are very pleased to welcome Dimitri to the team. Our organization will benefit from his experience and contagious energy. Zú is a unique place for local entrepreneurs, creators and artists to grow their innovative projects and create new intellectual property in the entertainment industry. With his strategic experience in generating growth and his incredible talent, Dimitri is the perfect person to lead Zú's mission with the team already in place," explains Marie-Anne Tawil, Chair of Zú's board of directors.
"I am particularly excited to be leading a unique organization that excels at stimulating local entrepreneurial innovation. At a time when the recovery of our economy is so crucial and when we need to rethink our post-pandemic world, Zú must provide strong leadership in order to extract more of Quebec's natural wealth of creativity and allow the most cutting-edge technologies to reinvent entertainment," adds Dimitri Gourdin.
Dimitri is a multidisciplinary manager capable of generating growth by evolving the vision and business strategies of organizations. He has 25 years of experience, more than half of which was in senior management positions in public and private companies. Dimitri was the Executive Vice President, Head of Corporate Strategy at Groupe V Media and was one of the key player in the sale of the V network to Bell. Previously, he was Senior Vice President and General Manager at Hill+Knowlton. Dimitri is an outstanding communicator and mobilizer, and he is recognized for his leadership, strategic thinking, management skills and agility.
Dimitri will be fully integrated into his new role on Monday, July 5.
---
About Zú
Zú is a non-profit organization whose mission is to gather, help and promote creative entrepreneurs in the entertainment sector to develop world-class innovative projects. The organization supports entrepreneurs in their creative and growth process by facilitating access to the necessary resources for the development of new intellectual properties. In an eclectic environment with state-of-the-art infrastructure, Zú rallies a community that seeks to bring greater visibility to local creativity and to share it with the world.