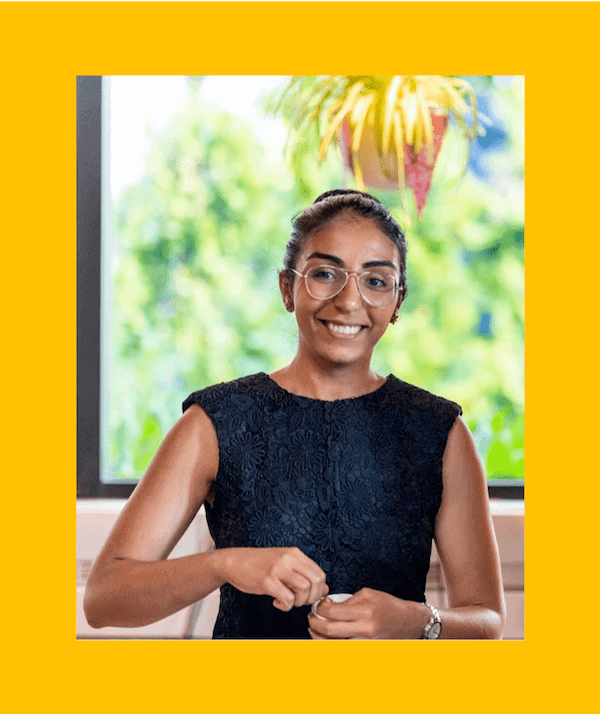 Today, Zú is announcing the appointment of Noor Elhuda El Bawab as Program Director.
Noor will be responsible for the development of the various incubation, excubation, and commercialization programs at Zú, a new place for exchange and creation that will bring together entrepreneurs, creators, and artists in the entertainment sector next autumn at the Maison Alcan in Montréal. Ms. El Bawab will also be responsible for developing and maintaining good relations with the local, national, and international ecosystems.
Noor strongly believes in the power of innovation and entrepreneurship as a driver of economic development. As a result, she joined District 3's founding team in 2013. During her tenure as Managing Director, she supported the development of numerous initiatives aimed at providing better services to entrepreneurs. Noor also sits on the Board of Directors of La MAIN, the Mouvement des Accélérateurs d'Innovation du Québec. Her involvement in the innovation ecosystem earned her the title of Community Champion in 2017.
Noor will fully assume her new functions as Zú's Program Director on February 18, 2019.
"WE ARE VERY HAPPY TO WELCOME NOOR TO THE TEAM. OUR ORGANIZATION WILL DEFINITELY BENEFIT FROM NOOR'S KNOW-HOW AND CONTAGIOUS ENERGY. THE UNIQUE VENUE THAT ZÚ IS BECOMING WILL ALLOW LOCAL CREATORS, ARTISTS, AND ENTREPRENEURS TO DEVELOP INNOVATIVE PROJECTS AND NEW INTELLECTUAL PROPERTIES IN THE ENTERTAINMENT SECTOR. WITH HER EXPERIENCE AND INCREDIBLE TALENT, NOOR IS THE PERFECT PERSON TO CARRY OUT ZÚ'S MISSION TOGETHER WITH THE TEAM ALREADY IN PLACE,"
explains Guillaume Thérien, Zú's Acting Executive Director.
---
About Zú
Zú is a non-profit organization whose mission is to gather, help and promote creative entrepreneurs in the entertainment sector to develop world-class innovative projects. It supports them in their creative and growth process by facilitating access to the necessary resources for the development of new intellectual properties. In an eclectic environment with state-of-the-art infrastructure, Zú rallies a community that seeks to bring greater visibility to our creativity and to share it with the world.