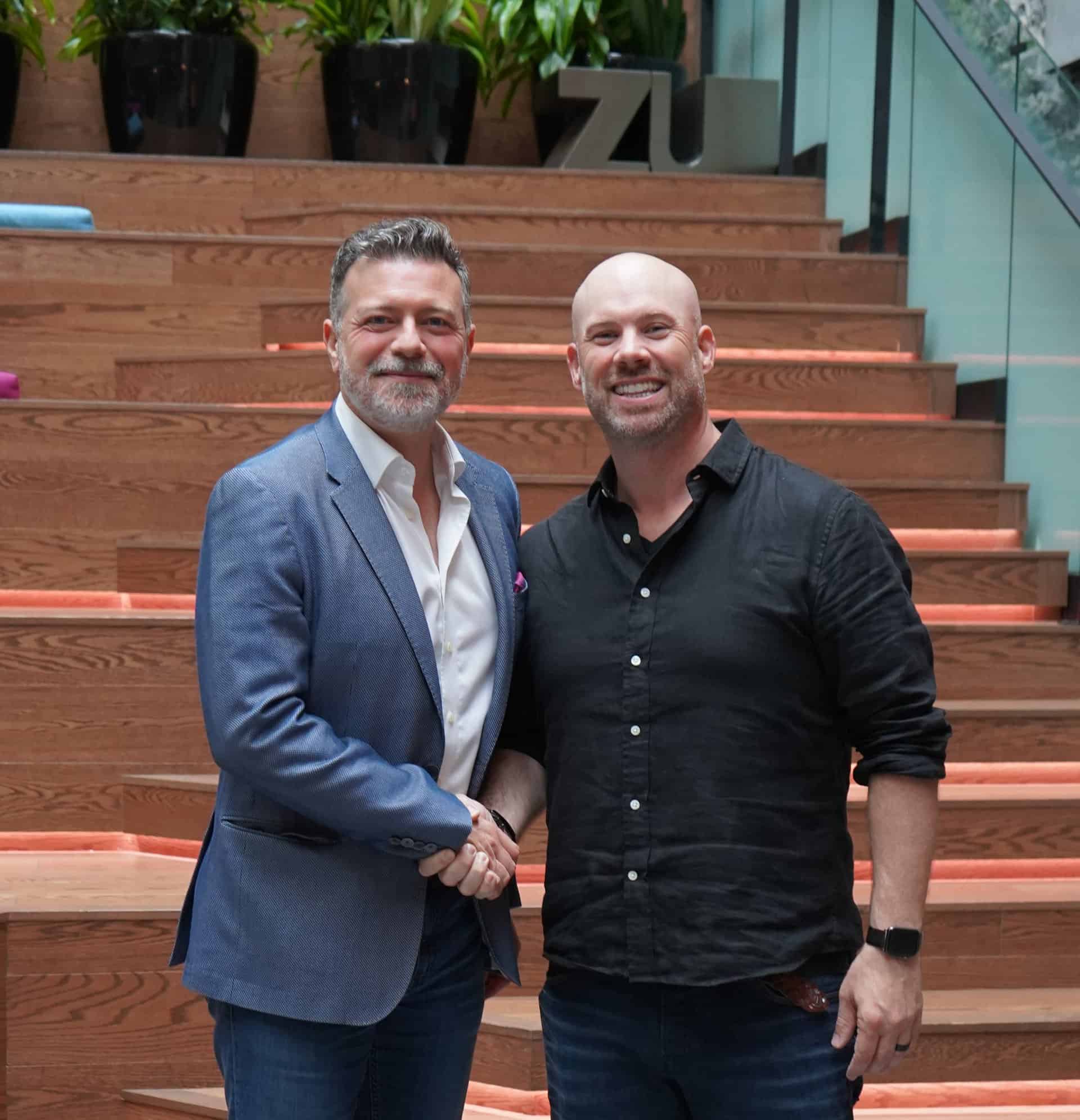 Montreal, August 29, 2023 – Zú, the technological incubator-accelerator for creative industries, announces its partnership with VIBRANT Marketing, a renowned North American creative collective specializing in experiential marketing. This collaboration aims to facilitate startup growth by providing accelerated development opportunities, while enabling large organizations to remain at the forefront of technology.
As part of this open innovation partnership, Zú and VIBRANT have launched a challenge to Zú's startups, inviting them to design immersive experiences in response to a specific context. The selected startups had the opportunity to present their solutions. This cooperation provided startups with an exceptional platform to showcase their talent and creativity.
"Our collaboration with Zú is essential for our organization as it allows us to amplify our innovation, particularly in the field of experiential marketing. Additionally, the Innovation Circle provides us with a dynamic showcase of Montreal's creative and technological ecosystem."
– Eric Brouillet, President and CEO of VIBRANT
The Innovation Circle, launched in 2020, aims to create synergies between Zú's startups and large organizations, thus fostering the rapid development of proofs of concept and optimizing their utilization. Numerous companies, such as Groupe CH, the Hotel Association of Greater Montreal, and RodeoFX, have already benefited from this initiative, while others, including Télé-Québec, La Presse, and Juste pour rire, are currently testing new technologies to enhance or diversify their offerings.
By encouraging collaboration among diverse talents, the Innovation Circle accelerates initial sales for startups by connecting them with a network of early adopters, while providing new technological opportunities for large enterprises.
About VIBRANT
VIBRANT is a North American commercial marketing firm. Since 2006, the company has offered a wide range of B2C/B2B marketing services, including brand strategy, creation, experiential marketing, digital amplification, and sales activation. The company relies on its network of 320+ dedicated employees across its offices in Montreal, Toronto, Vancouver, New York, Los Angeles, and Orlando. To learn more: www.vibrant.marketing
About Zú
Initiated by Guy Laliberté in 2018, Zú supports and propels creative entrepreneurs who use technology to develop products and content that revolutionize cultural, creative, and entertainment industries by generating innovative projects and world-class intellectual properties. Zú offers startups support programs, open innovation services for SMEs and large companies, financing expertise including privileged access to a venture capital fund, a local and international network of renowned mentors, a unique creative hub in downtown Montreal housing cutting-edge tools and studios, business hosting services, and spaces for research and experimentation with the public.
-30-