ZÚ AND DENTSU QUEBEC JOIN FORCES TO PROPEL CREATIVE STARTUPS
· Press release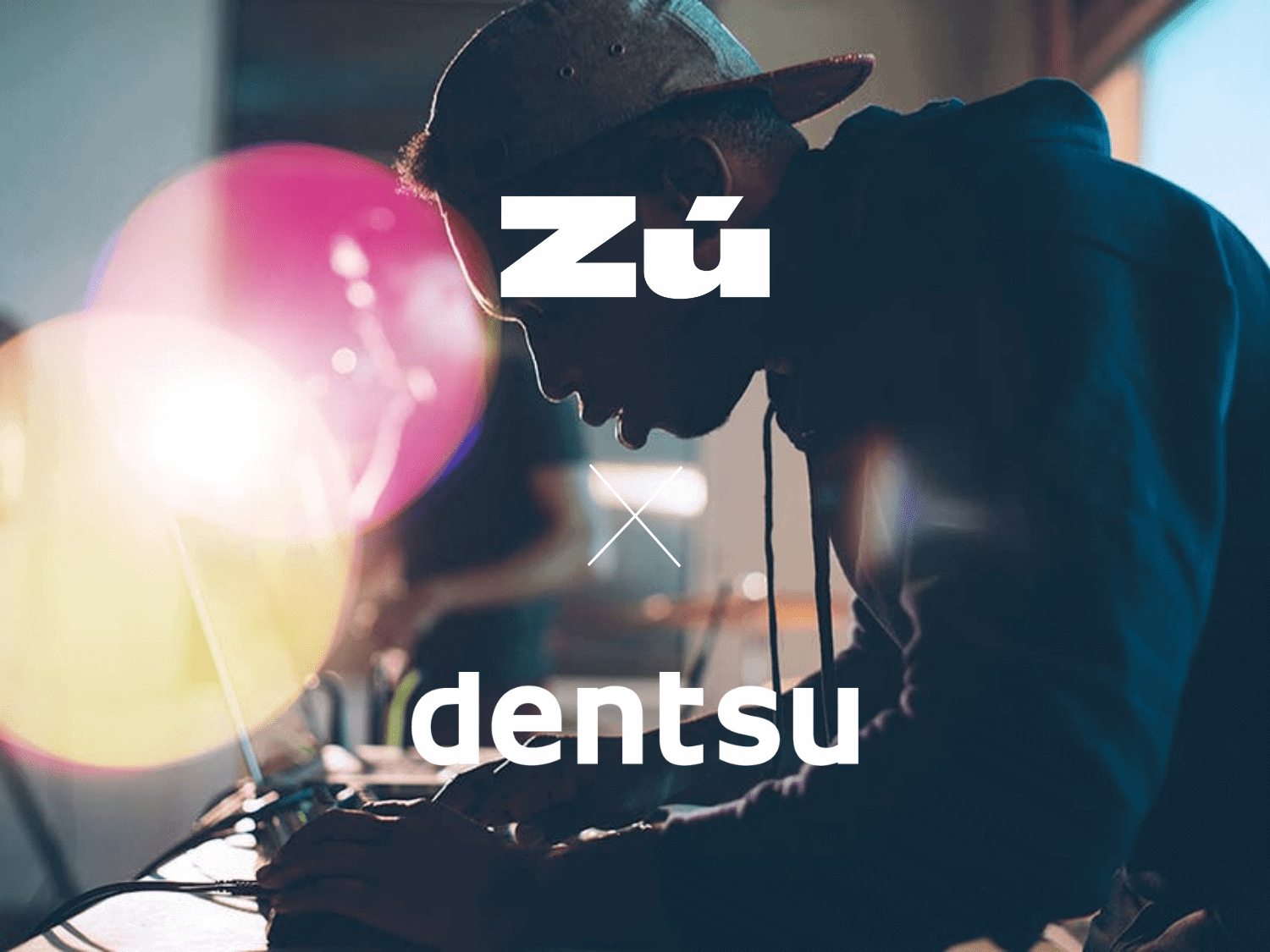 Their joint activities will focus on coaching, experimentation and marketing for the success of the creative startup community
Zú is proud to announce a strategic partnership with dentsu Quebec to bring together, support and propel creative entrepreneurs in the entertainment sector to generate innovative, world-class technology projects. This agreement includes personalized coaching for startups, as well as workshops and training for Montréal's creative community offered online and at the Complexe-de-la-Maison-Alcan.
The dentsu team will use its communication, marketing, design and digital tech expertise to propel startups' projects as part of the programs and services offered to the Zú community. In addition, dentsu also plans to open up its network of partners, clients and employees to work directly with startups and creative entrepreneurs. This collaboration will accelerate the adoption of new technology and validate the commercial potential of startups.
"In the current context of accelerating digital adoption, coupled with the challenges of audience engagement and content delivery, we need to propose collaborative models that drive the development of innovative projects and their adoption. Our partnership will help speed up the development of startup projects thanks to dentsu's well-known expertise while offering its clients access to a portfolio of future-oriented solutions," said Guillaume Thérien, General Manager of Zú.
"From our first meeting, we were impressed by the calibre of the Zú creative hub. Their mission to bring together, support and propel creative people in the entertainment industry is perfectly aligned with dentsu's values, hence the idea of the partnership. The collaboration between Zú and dentsu will aim to establish a dialogue between our clients, our team and the entrepreneurial community in Quebec to foster innovation and promote knowledge sharing. More than ever, we need to support the local market, and that includes our local entrepreneurs. That's why it's important for dentsu to participate in the growth of these Quebec startups so that they can succeed in today's digital economy," says Geneviève Guay, newly appointed President of dentsu Quebec.
In short, Zú and dentsu Quebec will offer a breeding ground for innovation in their respective areas, a platform for the emergence of technological solutions, and an entrepreneurial showcase for local creativity.
About Zú
Zú is a non-profit organization whose mission is to gather and promote creative entrepreneurs in the entertainment sector and help them develop world-class innovative projects. The organization helps entrepreneurs create and grow by facilitating access to the resources necessary for the development of new intellectual property. In an eclectic environment with state-of-the-art infrastructure, Zú rallies a community that seeks to bring greater visibility to local creativity and share it with the world. Zú is partly supported by the Government of Canada, the Government of Quebec and the Ville de Montréal. zumtl.com
Dentsu Aegis Network Limited, the parent company of the Dentsu Aegis Network business, is renamed Dentsu International Limited subject to registration by the UK Companies House. Subsidiary legal entities of Dentsu International Limited will also be renamed subject to local regulatory requirements.
About dentsu international
Part of dentsu, dentsu international is made up of nine leadership brands – Carat, dentsu X, iProspect, Isobar, dentsumcgarrybowen, Merkle, MKTG, Vizeum, Posterscope and supported by its specialist brands. Dentsu International helps clients to win, keep and grow their best customers and achieve meaningful progress for their businesses. With best-in-class services and solutions in media, CRM, and creative, dentsu international operates in over 145 markets worldwide with more than 48,000 dedicated specialists. https://www.dentsu.com/