ZÚ AND NATIONAL BANK ENCOURAGE INNOVATION AND RECOVERY IN THE CREATIVE INDUSTRY
· Press release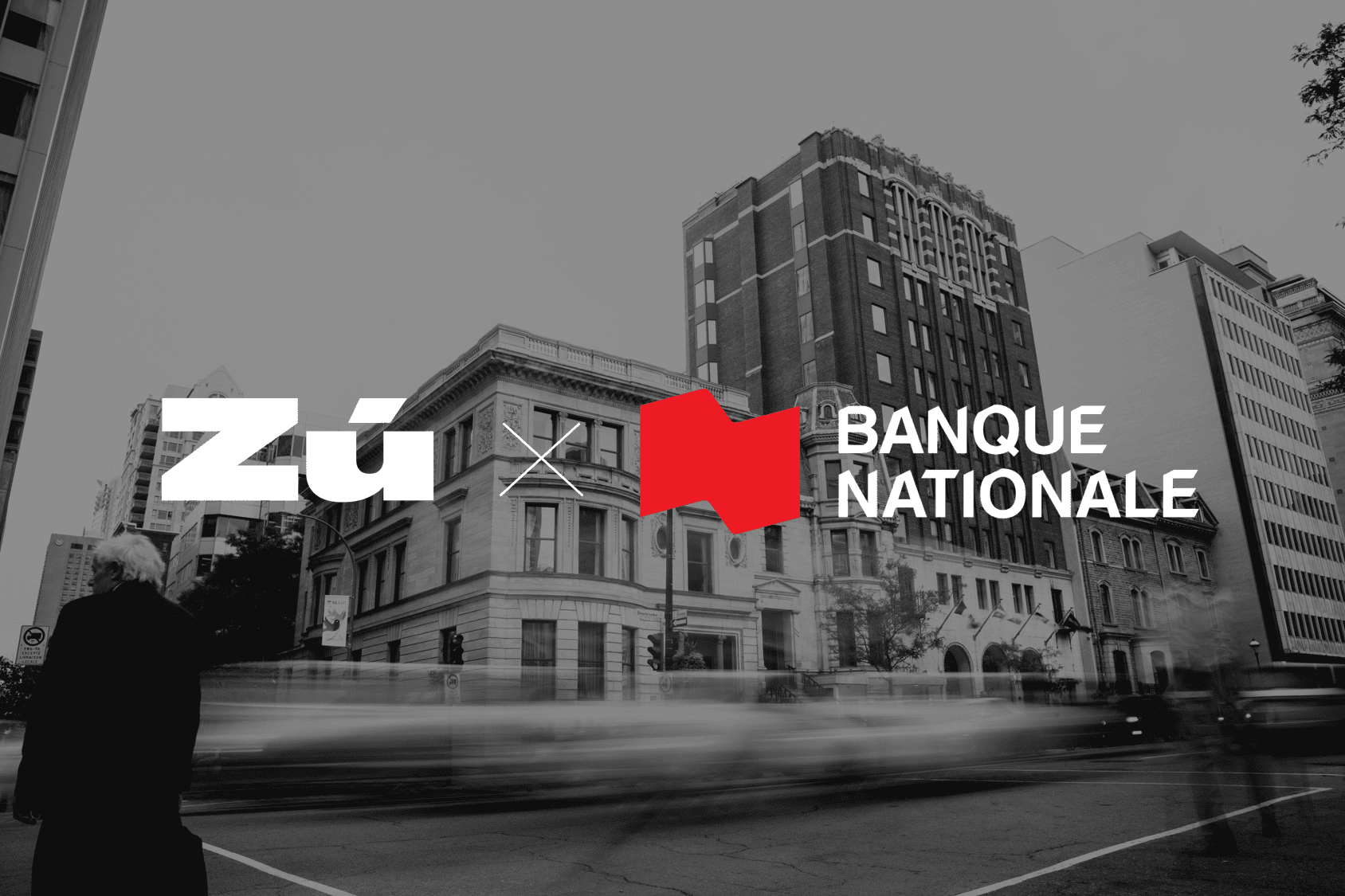 Montreal – June 16, 2020 – Zú is proud to be joining forces with National Bank to support creative entrepreneurs, benefit the creative economy and prepare it for recovery. National Bank will provide $100,000 in financial support to Zú initiatives and grants to start-ups to encourage new ideas. This demonstrates the Bank's commitment to creative industries, acknowledging the challenges they are currently facing, and recognizing the innovative potential of creative entrepreneurs. By providing access to its business network, knowledge and expertise, National Bank is actively contributing to the programs implemented by the incubator in response to the crisis generated by the COVID-19 pandemic.
"National Bank is proud to be working with Zú to support creative industry start-ups. These businesses are innovative and forward-thinking, two qualities that are essential in the current health crisis and coming economic recovery. The projects generated by this initiative will reinvent virtual human contact and digital entertainment. We are looking forward to joining the start-ups on this adventure and finding out more about their ideas," said Louis Vachon, President and CEO of National Bank.
The partnership's direct, two-part response to the crisis will involve inviting start-ups to tackle certain challenges. Under the theme of "Facing the crisis," over 10 start-ups will be working all summer to come up with practical solutions to current problems by creating new technological tools to humanize the virtual world, or developing innovative entertainment formats that will transfer the emotional power of physical experiences to the digital world.
Then in the fall, projects that promote recovery will be supported in order to ensure a bright future for the creative industry. At the same time, National Bank will partner with (in)fusion, a live video series that will give creative entrepreneurs access to the information they need via an exclusive chat with experts. All participating start-ups will benefit directly from this partnership in the form of a grant at the end of the agreement.
This partnership will help Zú continue its mission and support a more creative entrepreneurs and start-ups. By joining forces with the business community, we will be able to recover, leave the crisis behind and give talented people the opportunity for growth that is essential to preserving the vitality and visibility of our creators and entrepreneurial culture.
"The creative and entertainment industry is a key part of Quebec's economy and identity. Supporting its recovery by quickly implementing these promising and innovative projects will guarantee its success. We are proud to be working with National Bank, a Quebec institution that has been promoting entrepreneurial spirit for over 160 years," said Guillaume Thérien, General Manager of Zú.