ZÚ AND STRADIGI AI EXPAND PARTNERSHIP TO DELIVER ADVANCED MACHINE LEARNING TO THE ARTS AND ENTERTAINMENT TECHNOLOGY ECOSYSTEM
· Press release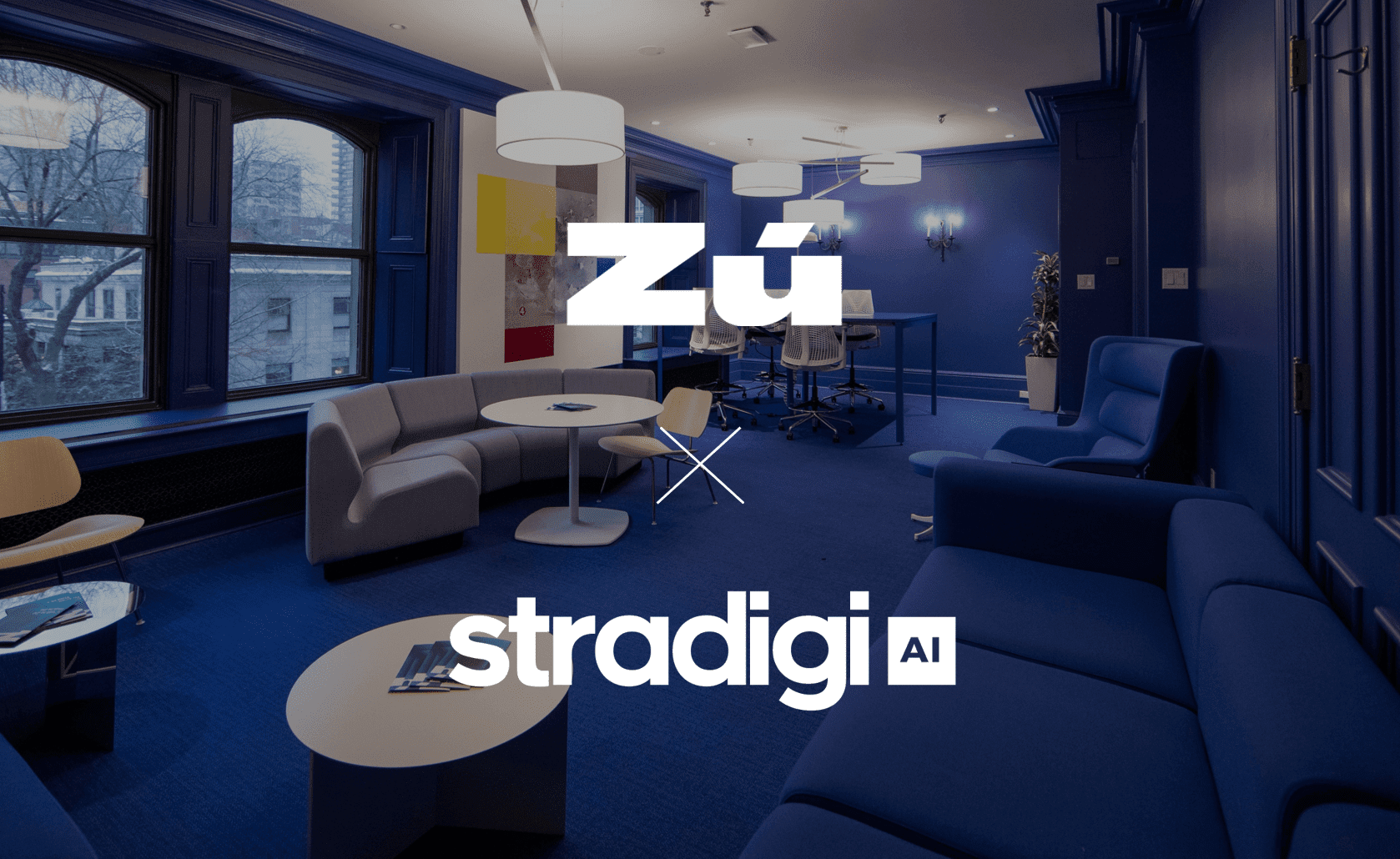 Canada's Creative Startups To Accelerate AI Go-to-Market Initiatives with Stradigi AI's Self-service Machine Learning Platform, Kepler™
Zú, a non-profit organization whose mission is to bring together, support and propel members of the creative community, today announced the next stage in their partnership with Stradigi AI, a leading North American Artificial Intelligence (AI) software company, to provide creative entrepreneurs within the Zú community access to Stradigi AI's recently launched self-service Machine Learning platform, Kepler. This expanded partnership will augment the creative process for startups and entrepreneurs and drive innovation by enabling non-technical business users who have no previous Machine Learning experience to reap the benefits of business-driving AI in hundreds of real-world applications, and save on research and development costs.
"Artificial Intelligence is changing the face of entertainment. We've already seen this dramatic change with the digitization of entertainment, and AI will continue this disruptive transformation by redefining the relationship between content creation, distribution, consumption, and now personalization and participation with the public," says Guillaume Thérien, General Manager, Zú. "The Kepler platform's capabilities will push the boundaries of promising disciplines such as fan engagement, connected venues, AR/VR interactivity, content creation and optimization. With the self-service offering, entrepreneurs can quickly integrate AI into their innovative projects and transform their operative and creative processes.''
The Kepler platform provides end-to-end automation of complex data science processes with its Automated Data Science Workflows. The automation features allow businesses to get AI projects to market quickly and securely, solving the most pressing use cases in the market today, including customer segmentation, churn prediction, demand forecasting, attribution modeling, lifetime value prediction, pricing optimization, and more, across all business verticals. The Kepler platform was created to accelerate enterprise-wide adoption of AI. It integrates built-in orchestration and decision making for time-consuming, expensive, and arduous tasks that data scientists undertake throughout the process of building and deploying ML models.
"It's a pivotal time for startups in the digital entertainment space. In today's climate, there is immense pressure to evolve and remain competitive," said Basil Bouraropoulos, CEO and Co-Founder at Stradigi AI. "This new stage in our partnership with Zú will unlock access to powerful AI and ML tools for creative startups to drive innovation in the industry. The Kepler platform offers multiple ways for startups to improve engagements, customize customer interactions and monetize data, and allows AI projects to be deployed and scaled with smaller teams and a minimal learning curve. It saves organizations R&D costs, accelerates projects' time-to-value and ultimately adds a competitive edge."
To determine if your startup is eligible to leverage the Kepler platform through the Zú and Stradigi AI partnership, please visit this link and fill out the application form.
Startups in the cultural, digital and entertainment ecosystem with data compatible with AI requirements will be prioritized.
More information about the Kepler platform.
The Kepler platform combines advanced machine learning (ML) — including Deep Learning — with intuitive design, all within a self-serve framework built to help scale AI. Users can tackle high-impact use cases across multiple industries and lines of business with no ML experience required.
About Zú
Zú is a non-profit organization whose mission is to gather and promote creative entrepreneurs in the entertainment sector and help them develop world-class innovative projects. The organization helps entrepreneurs create and grow by facilitating access to the resources necessary for the development of new intellectual property. In an eclectic environment with state-of-the-art infrastructure, Zú rallies a community that seeks to bring greater visibility to local creativity and share it with the world. Zú is partly supported by the Government of Canada, the Government of Quebec and the Ville de Montréal. zumtl.com
About Stradigi AI
Stradigi AI is an Artificial Intelligence software company that enables organizations to bring business-accelerating AI to fruition, quickly. Its Machine Learning (ML) platform, Kepler, alleviates the AI talent gap by empowering any type of user with access to intuitive Automated Data Science Workflows, built to generate results for pertinent use cases across the business stack, with no ML experience required. The Kepler platform allows users to extract key insights from their data to improve customer experience, grow revenue, and gain efficiencies across multiple industries including CPG, retail, manufacturing, logistics, and more. For more information, visit stradigi.ai