Zú becomes the first creative industries incubator in Canada to be trained by the prestigious MIT Venture Mentoring Service
· Press release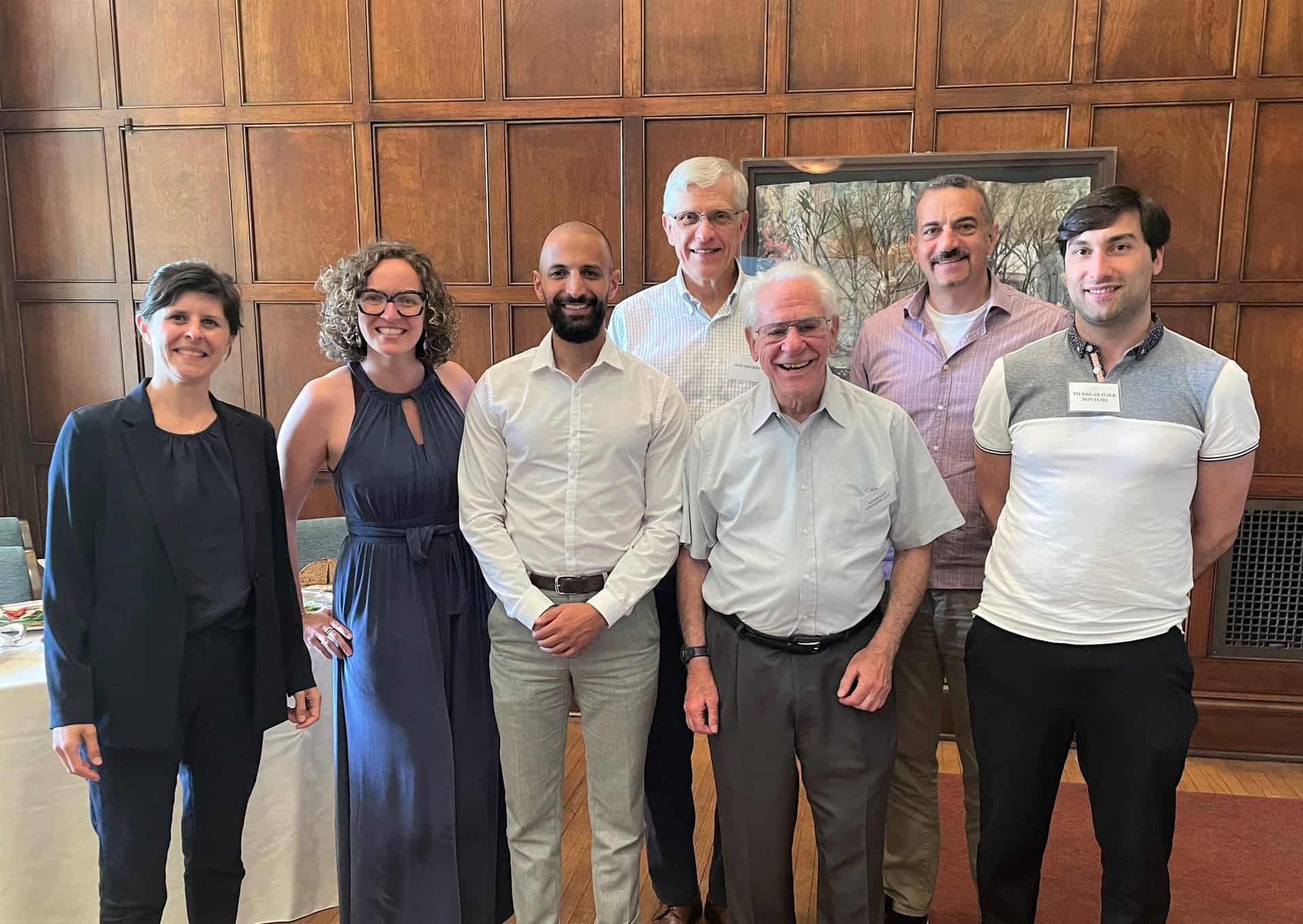 Zú, the technology incubator-accelerator that powers entrepreneurs who are revolutionizing the creative industries, is strengthening the quality and depth of the support it provides them by becoming the first creative industries incubator in Canada to be trained in the Massachusetts Institute of Technology Venture Mentoring Service (MIT VMS) methodology.
Over the past 22 years, within one of the most prestigious institutions in the world in terms of entrepreneurship and technological innovation, the MIT VMS program has established a rigorous support framework and became a reference for Team Mentoring that is free of conflict of interest, impartial and confidential. As part of this methodology, each entrepreneur is connected with three to five mentors with complementary expertise and experience. The entrepreneur meets these mentors in a group setting, thus receiving several perspectives simultaneously to quickly make a strategic decision or put a plan of action in place in response to a specific business challenge they have encountered.
All mentors receive training in the Team Mentoring methodology and in all the services of Zú incubator/accelerator (expert hours, prototyping, acceleration phases, etc.) to be able to support entrepreneurs in a very personalized way while upholding the VMS Code of Conduct principles of confidentiality and absence of conflict of interest. Mentors will be selected based on their background and peer referrals. They must have solid business experience or have held senior positions.
Zú has already rallied nearly sixty mentors around its acceleration programs in recent years. "The MIT VMS Model enables us to further mobilize the already established community of entrepreneurs by offering them a more structured mentoring framework. For mentors, this is an opportunity to give back and support the next generation, to help train strong leaders capable of building successful businesses that will have an impact on our community here and abroad. The MIT VMS Model aims to offer entrepreneurs support throughout the development cycle of their start-ups in the hope of building a lasting relationship," underlines Zú's general manager, Dimitri Gourdin.
Last June, Zú's team traveled to Boston to become the 117th organization to be trained by the MIT VMS in the application of the methodology, joining an international network of peer organizations applying the method and collaborating to share best practices across all industries. "I am happy to see the MIT VMS Team Mentoring methodology taking hold in the creative and cultural industries in Canada since this sector is one that is very dear to me," mentions Sherwin Greenblatt, Chairman of the MIT Venture Mentoring Service and former President of Bose Corporation.
"For me, being a mentor with Zú is an extremely rewarding experience both in terms of the satisfaction of giving back to others and for my own journey. It is also a way to contribute to Quebec's economic recovery by supporting entrepreneurs who are developing the technological solutions of tomorrow. The MIT VMS method will enable me to mentor in an ethical and structured framework with a total absence of conflict of interest, which will certainly create a neutral space where we, as a team of mentors, work solely for the benefit of the entrepreneur and their business," concludes Elizabeth Laett, mentor and founder/president of THE HOLT XCHANGE.
Photo from left to right: Jeanne Dorelli, Senior Director, Entrepreneurship and Innovation, Zú – Camille Cazin, Advisor Development, community & Programming, Creative Hub, Zú – Marwan El-Khatib, Advisor, SME & Corporations Innovation, Zú – Don Shobrys, Director, MIT Venture Mentoring Service – Sherwin Greenblatt, Chairman, MIT Venture Mentoring Service and former president of Bose Corporation – Mark Khoury, Director, Incubation, Acceleration and Funding – startups, Zú – Pierre-Olivier Bontems, Advisor, Incubation, Acceleration – startup, Zú