IT'S TIME TO CHANGE THE GAME – LENOVO THINKSTATION P620
· News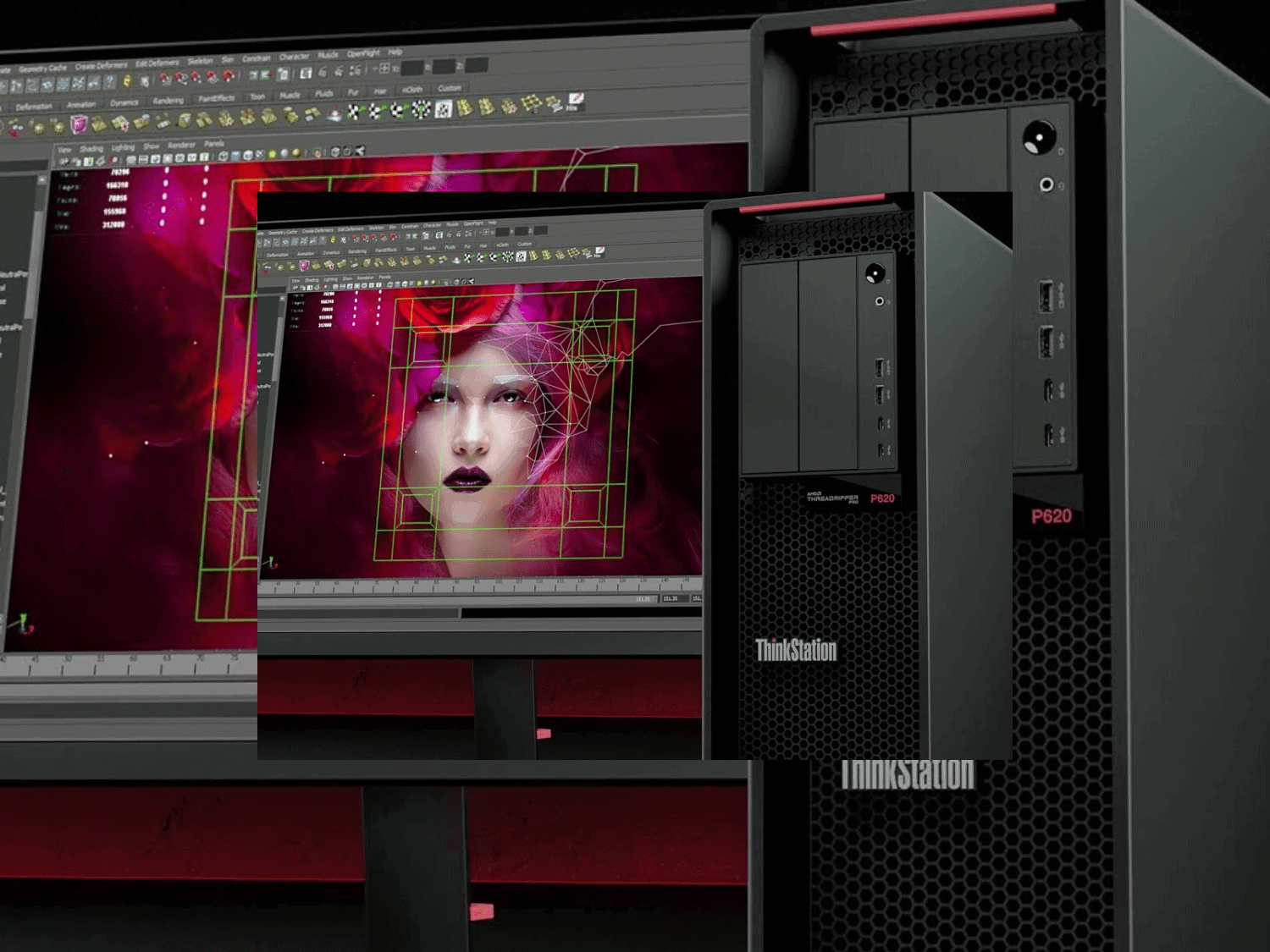 Annex Pro, one of Zú's first partners, is Canada's number one value-added reseller to the media and entertainment industry supplying all your needs for the creative pipeline from content creation software, hardware and services to finishing solutions and delivery tools. Some of the solutions that Annex Pro provide can be found in the 5G TELUS Lab, in collaboration with Lenovo here at Zú.
You will find Lenovo's latest groundbreaking workstation, Threadripper Pro in the 5G TELUS Lab where you can see it in action pushing the limits of any type of creative project.
Since its release, the Threadripper Pro has transformed the world of content creation within the media and entertainment industry. It comes with an AMD processor which has never been seen before and is the first 4th generation PCle box to market. It also offers a 64-core option meaning it has the most cores available in any workstation today.
This makes it ideal for 3D artists using Autodesk Maya, ZBrush, Blender or Houdini. Combine this with its other components such as memory, hard drive and GPU and you'll get a significant boost in performance.
Supplied by Annex Pro since it came to market, this new ThinkStation P620 workstation from Lenovo doesn't just rethink the game… it changes the rules!
Learn more with the blog post of Chris Sutcliffe, VFX & Animation Senior Account Manager at Annex Pro.
Want to speak to an industry expert about your next creative project?
Meet Hugo Chevrette, Annex Pro's Senior account manager. Based in Montreal, Hugo has over 15 years' experience helping those in the media and entertainment industry find a creative solution to tell their stories. He not only has a high degree of technical knowledge, but he is also fully bilingual. Contact Hugo today at hugo@annexpro.com.
The ThinkStation P620 is available in the 5G TELUS Lab, in collaboration with Lenovo. Book on of the room to experiment the future of entertainment