TEST FOR FREE THE CREATIVE TOOLS OF ZÚ AND EXPERIMENT THE FUTURE
· News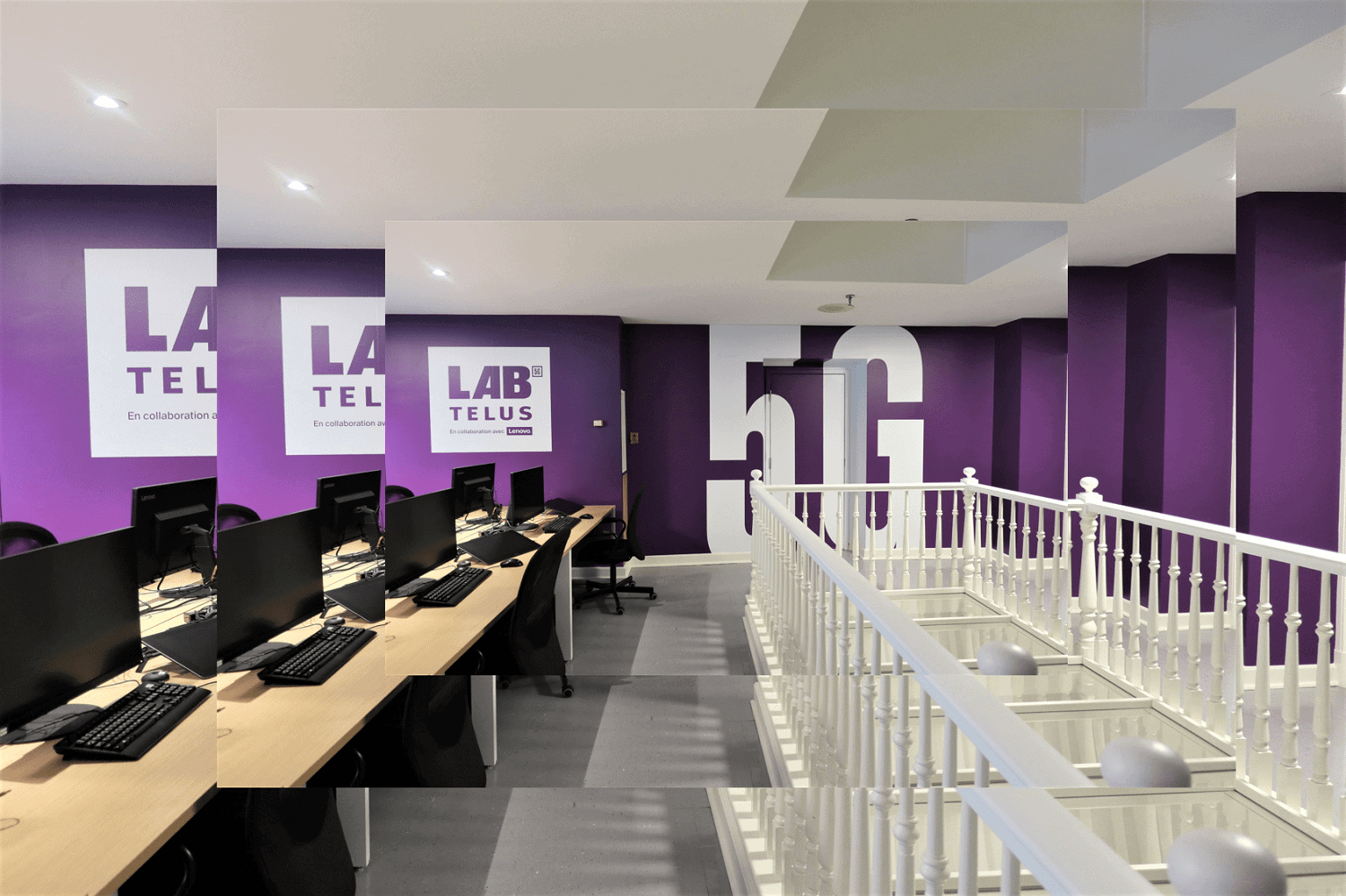 Through all times and beyond crisis, artists, entrepreneurs, or creators are constantly reinventing themselves and innovating. To bring these projects to life, they need dedicated equipment, technology and spaces.
Zú believes in all ideas and supports the recovery of entertainment and creative industries by offering free access to its creative tools until August 14.
Take a step ahead and be one of the first to test the equipment hosted at Zú in the 5G TELUS Lab in collaboration with Lenovo and in the podcast studio.
The 5G TELUS Lab in collaboration with Lenovo
The 5G TELUS Lab is the first-ever space for creation, testing and technological exploration in Canada entirely dedicated to the creative and entertainment industry. Discover the 3 rooms and the equipment available.
Whether you are immersive content producers, user experience designers, software engineers, the production room for immersive content like virtual, augmented or mixed reality projects is the ideal space for both designing content (Unreal, Autodesk suite) but also testing applications and experiences on 11 VR/AR headsets (Oculus Rift S, Oculus Quest, HTC, PlayStation®)
The two editing rooms are equipped with the equipment for high resolution production – UHD / 4K for all for video editing, audio mixing (ProTools), post-production or color correction projects.
The 3D animation, modeling, simulation, design, architecture, or engineering projects can be developed on the six multifunction workstations which are equipped with creative, animation and production software suites to create mixed content (Autodesk Product Design & Manufacturing Collection, Autodesk Architecture, Engineering, & Construction Collection, Autodesk Media & Entertainment).
The 5G spectrum offered by TELUS is the next technological revolution that will open the gates to a new wave of innovation thanks to its increased speeds, reliability and capacity which enable to move huge amounts of data and connect more devices. The testing and experimental space for will be available at the end of summer 2020 at the 5G TELUS Lab. More info to come.
The Lab is made possible thanks to the contribution of its partners TELUS, Lenovo, Unreal, Annex Pro and OVA. Thank you for giving creators this fertile ground to test and bring their ideas to life.
Podcast studio
Whether it's broadcast, podcast or audio recording, the studio is featuring superior soundproofing and sound quality. It is equipped with SM7B microphones designed to capture polished and warm voices that connect the broadcaster to its listeners.
Zú is collaborating with RECréation a division entirely dedicated to the production of original podcasts for broadcasters, companies and organizations. This partnership allows to offer if needed a turnkey service and an on-site technician to support you in the creation process.
Through these creative tools, Zú is putting in place to the creative community a fertile ground for creation, a sandbox that is just waiting to be played in.
Make your way and let's play!
Make a free reservation of a creative tool with the promo code code promo ZU-OUTILS-CREA*
*Places are limited. The offer is valid until August 14
For any questions, contact zulab@zumtl.com