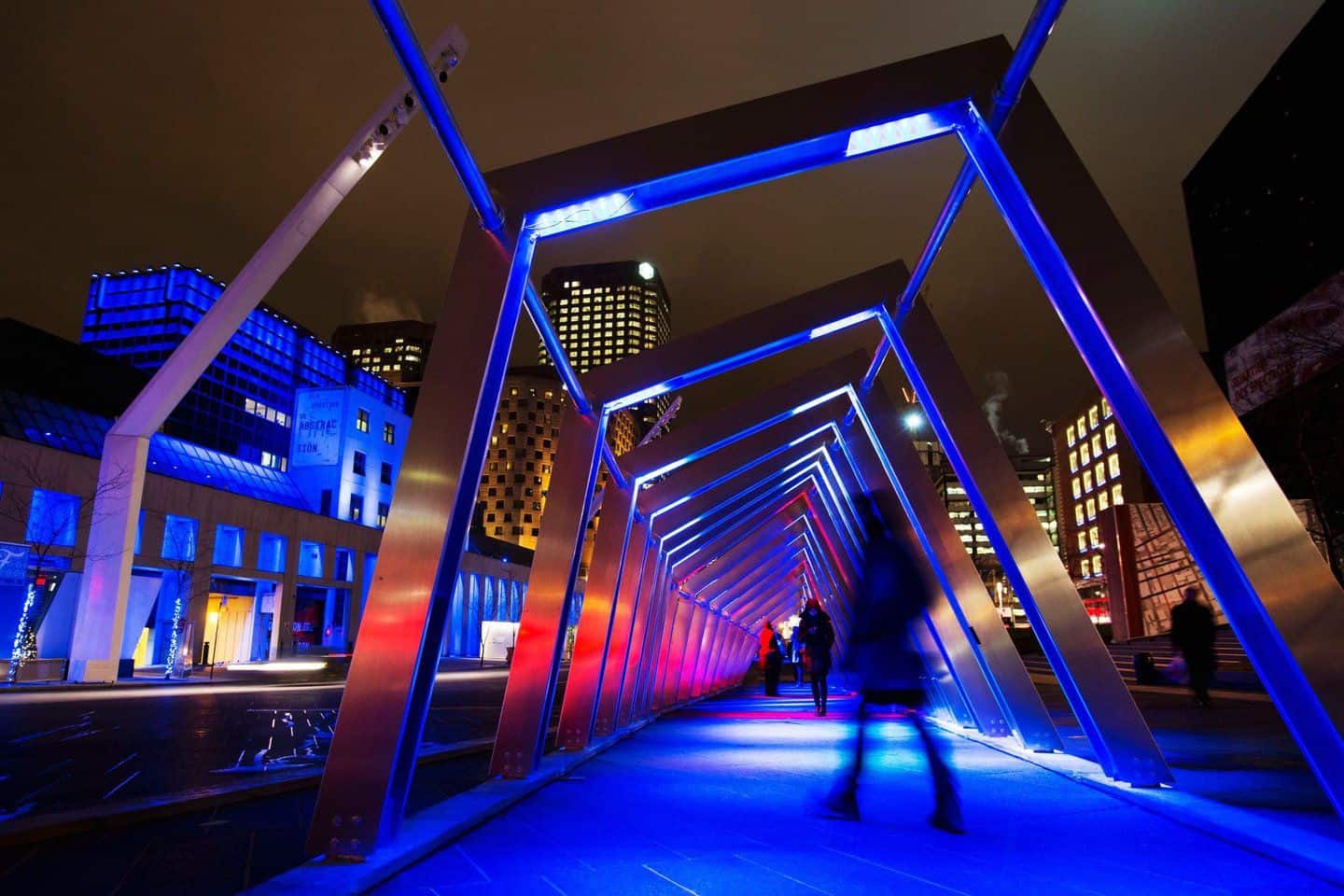 Zú and the Consulat général de France à Québec build bridges
Montréal, April 17, 2019 – Zú is proud to announce the renewal of its partnership with the Consulat général de France à Québec as part of the StarTop France program, thus helping promote a second Quebec startup in the field of cultural and creative industries in France. At the end of the month, Félix Dagenais and Louis-Xavier Gagnon-Lebrun, the founders of ATOMIC3, will fly to Paris to carry out a two-month tailor-made support program at 104factory, the CENTQUATRE-PARIS incubator. This incubation program in France will provide an opportunity to create concrete networking opportunities with several French companies, artists, potential collaborators and organizations and to present a project to French broadcasters and audiences.
"WE ARE VERY EXCITED TO BE ABLE TO PARTICIPATE IN SUCH AN EXPERIENCE THAT COULD BE VERY STIMULATING AND ENRICHING FOR US."
– Félix Dagenais, ATOMIC3
"STARTOP FRANCE, AN INCUBATION PROGRAM FOR QUEBEC STARTUPS IN FRANCE LAUNCHED BY THE CONSULATE GENERAL OF FRANCE IN QUEBEC, AIMS TO GIVE YOUNG COMPANIES ACCESS TO FRANCE'S STRENGTHS IN INNOVATION AND DEVELOPMENT. IT IS IN LINE WITH THE GUIDELINES SET BY THE FRENCH AUTHORITIES, IN PARTICULAR BY THE PRESIDENT OF THE REPUBLIC, EMMANUEL MACRON, DURING HIS VISIT TO QUEBEC ON JUNE 8, AND DURING THE LAST ALTERNATING MEETING OF THE FRENCH PRIME MINISTER AND THE QUEBEC PREMIER IN MARCH 2018, WHO MADE A JOINT COMMITMENT TO ENSURE AN ATTRACTIVE BUSINESS ENVIRONMENT."
– Laurence Haguenauer, Consul General of France in Quebec
A creative studio bringing together designers from all walks of life, ATOMIC3 develops unique immersive experiences where light, video, music, architecture and new technologies immerse visitors in the heart of the story, in the heart of the project. The CENTQUATRE-PARIS venue is a perfect place to present one of its creations and create experiments for the French public.
---
104factory, the only incubator for cultural and creative startups with total immersion in a unique creative space: CENTQUATRE-PARIS!
Dedicated to entrepreneurs who design and invent new products, services and applications in the cultural and creative industries, the incubation gives each team the opportunity to be supported in all aspects of their startup development (business, fundraising, communication, networking, user experience design, international development) and to conduct experiments, interacting with the public and the CENTQUATRE-PARIS ecosystem.
Zú is a non-profit organization whose mission is to bring together, support and propel creative entrepreneurs in the entertainment sector to generate world-class innovative projects. It supports them in their creation and growth process, by facilitating access to the resources necessary for the development of new intellectual property. In an eclectic environment offering state-of-the-art infrastructure, Zú is working to bring together a community seeking to showcase Quebec creativity around the world.
The Consulat général de France à Québec oversees and manages the relationship between France and Quebec, primarily through rich political and economic exchanges and, more broadly, through a constant dialogue between leaders and civil societies on contemporary issues.
There is a close relationship between France and Quebec, not only at the government level but also in terms of presence in every region. The consulate regularly conducts tours throughout the province.
The core action priorities for the Consulat général de France à Québec today include environmental protection, gender equality, the francophonie, innovation, youth, education and debating ideas.
Credit: Martine Doyon 2012