Zú launches new service to help startups better navigate funding opportunities for the creative industries
· Press release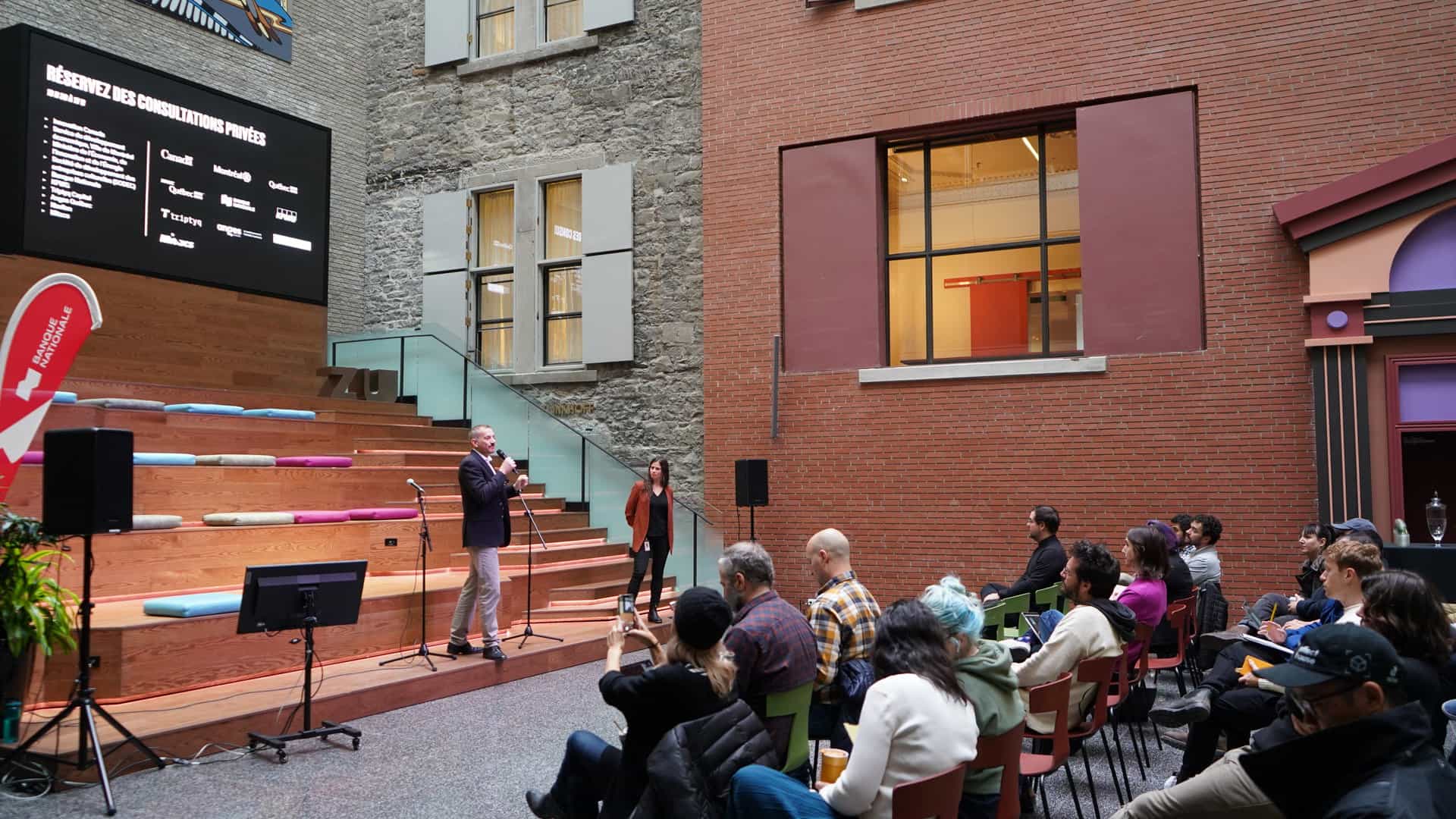 Zú launched its new service in financing last Wednesday in the company of more than a hundred entrepreneurs, collaborators and partners such as the National Bank, KPMG, Norton Rose Fulbright, Innovation Canada, the Ministère de l'Économie, de l'Innovation et de l'Énergie (MEIE), Anges Québec, Navilon, SODEC, Triptyq Capital and the City of Montreal. This enthusiasm reflects the need for this new technological incubator-accelerator offer that propels entrepreneurs in the creative industries.
Financing is one of the major levers for the growth of a company and the right means must be used at the right time. It is difficult for an entrepreneur to navigate the specifics of the many sources that exist for the creative industries and for business start-ups. This new service will direct entrepreneurs to the most appropriate source of funding and provide them with tools to maximize the chances of obtaining it.
Whether it's a grant, bank financing, tax credit, angel investor or venture capital, entrepreneurs will be better equipped to evaluate their needs and to follow the application process.
"There are more than 1500 financial products on the market in Canada. However, the multiplicity of financing sources can cause entrepreneurs to lose sight of the best financial vehicle to use depending on the stage of development of their business. Many of them also identify financing as an essential need for their growth, while sometimes a simple adjustment to their business model can contribute to the expansion of the company. If funding is needed, Zú will guide them to the right product for their needs and help them prepare their application and maximize that funding," says Mark Khoury, Director of Incubation, Acceleration and Financing – Startups.