POSITION TO FILL: DEVELOPMENT AND COMMUNITY
· News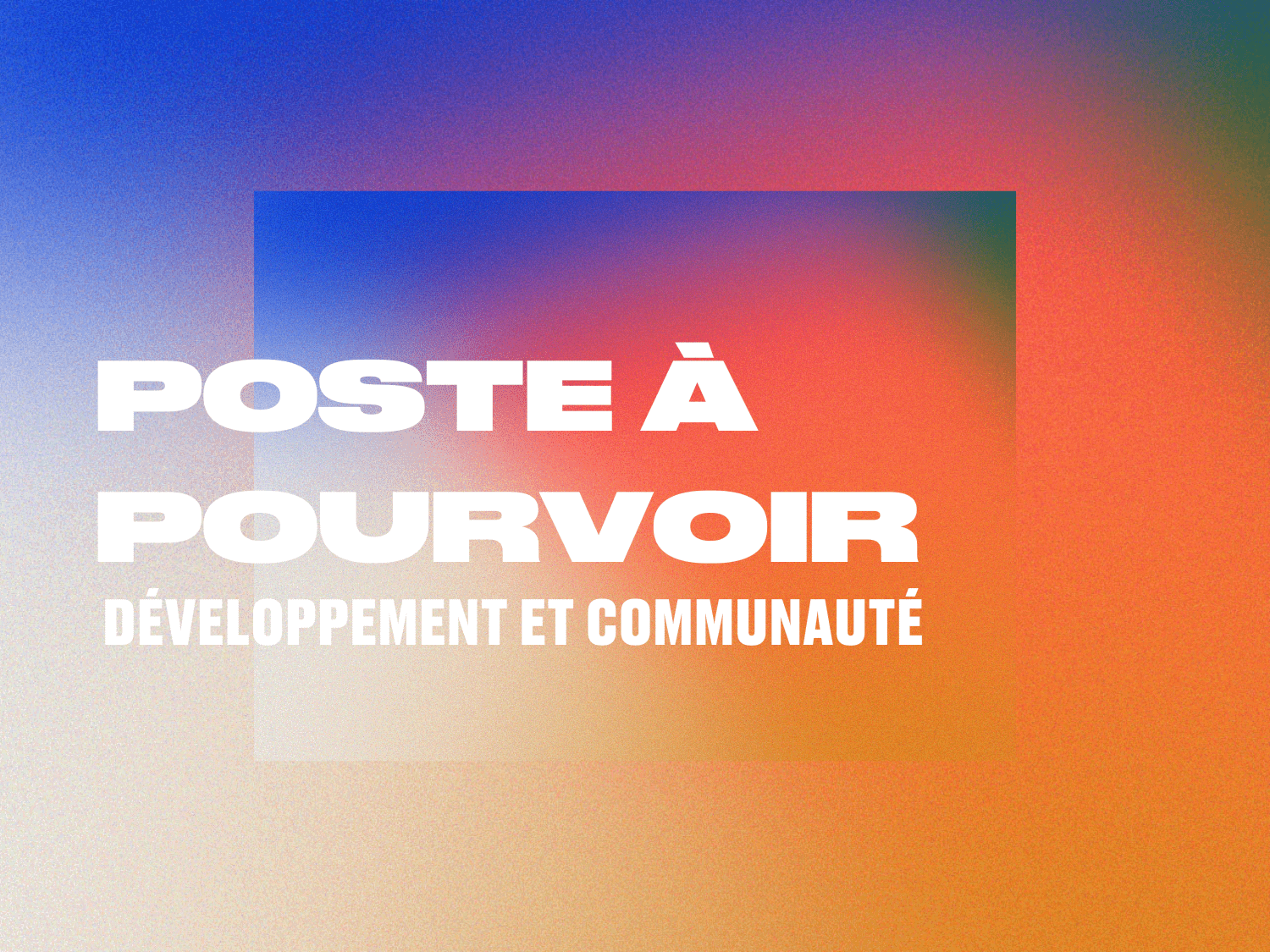 Zú is a non-profit organization whose mission is to gather, help and promote creatives in the entertainment sector to develop world-class innovative projects.
Zú supports them in their creative process and growth by facilitating access to the necessary resources for the development of new intellectual properties.
In an eclectic environment with state-of-the-art infrastructure, Zú rallies the community around a common goal: to bring greater visibility to our creativity and share it with the world at large.
SUMMARY
Under the Partnerships and Marketing Director, the Sales and Community Manager will provide quality customer service, promote Zú's various products and services using a customer-focused approach, generate as many customers as possible and help retain existing customers by ensuring their satisfaction.
You will be the first Zú customer point of contact as the sales and community manager. Specifically, you will rent out space to corporate customers (large companies, SMEs and startups) for business meetings, corporate events and use of the production, post-production, recording and broadcasting studio for any new products developed at Zú.
RESPONSIBILITIES
Establish a strong and lasting relationship with customers.
Generate business opportunities and act on them.
Be knowledgeable about every aspect of Zú's services and communicate them in terms of the customer's needs.
Support each customer in choosing a complete sales solution and integrate their needs into a custom proposal anchored in Zú's operational reality.
Keep inventories up to date at all times.
Respond to customer requests within 24 hours.
Achieve a level of productivity and sales in line with weekly, monthly, mid-year and annual targets.
Train customer relationship concierges to adequately answer customers' questions about our services and to identify and communicate opportunities.
Contribute to the continuous improvement of our services as well as our marketing and sales tools by sharing your challenges and analysis of customer needs with the marketing and operations teams.
Collaborate in developing new products with the operations and marketing teams.
Participate in marketing initiatives (e.g. external events, presentation of Zú's services at events).
QUALIFICATIONS AND EXPERIENCE
Excellent oral and written communication skills in both French and English.
Bachelor's degree in business administration, marketing, communications or any other relevant field.
3-5 years experience in B2B sales or in B2C service.
Knowledge of the local market.
SKILLS
Strong ability to identify a customer's needs, very good listening skills and open-mindedness.
Excellent interpersonal skills.
Ability to support customers according to their needs.
Strong ability to negotiate, influence and close sales.
Strong understanding of the sales cycle.
Autonomy.
Ability to work under pressure.
Ability to work as part of a team.
Enthusiasm, passion and curiosity for the creative, tech and entrepreneurial sectors.
Bilingual in French and English, oral and written.
Please send your CV along with a short message as to why you would be ideal for this position to Jeanne Dorelli at jdorelli@zumtl.com
Deadline: April 9
Only those chosen for an interview will be contacted, thank you for your interest in Zú.