BETWEEN OUR WALLS, A COMMUNITY
· News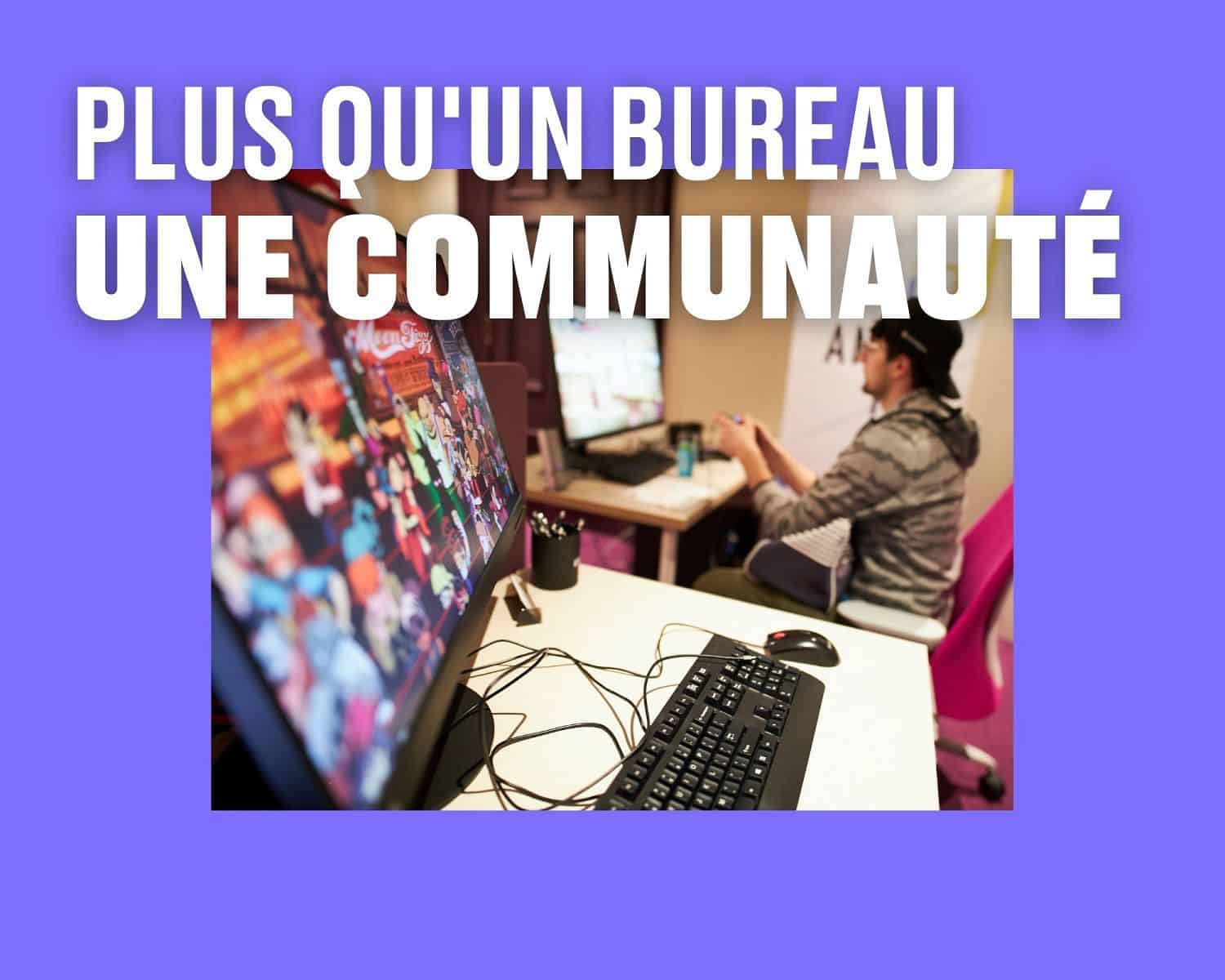 Entrepreneurs don't just need an office anymore. They need a community. A basecamp to fuel their creativity. An innovative campground to think and build tomorrow.
By joining Zú's community you get more than an ergonomic chair and free coffee. You will meet talents, get inspired by innovative projects and let your ideas growth.
Whether it's for a one-day stand, for a month with no strings attached, for a permanent move or the share a desk with your colleagues, is up to you. Choose the one that best suits you, book online and come on down.
As you arrive on the 2nd floor, enjoy a burst of energy from Zú's first adopters In their individual office, you will find the OVA team who have created the StellarX plateform which allows people of all levels to easily build immersive spaces, experiences and implement XR to their daily activities. Among their clients, they've got major actors from defence, public security, aviation and aerospace industry.
Not far from these artists of the future, meet the friendly team of Annex Pro who supply content creation software, hardware and services from concept art to finishing in the media & entertainment industry. As you move to the open space area, you may bump into Awane and The Phenomena team who are developing virtual reality games and technologies to bring high-quality VR experiences to arcades or theme parks around the world. A few months ago, the occupants of Zú actually had the opportunity to test their new game Space Dance Harmony
Diving into the Blue Ocean of the 3rd floor, you can run across the energetic team of Wallrus Creative Technology, the agency behind The Wallrus™, igital signage solution, who also offers a range of services in technological creativity for audience engagement initiatives for the events industry and experiential marketing. Their installations have been deployed in events such as Francofolies de Montréal, Festival de Jazz, festival d'été de Québec or Osheaga with clients like Bell, L'Oreal, and AT&T.
If you pass by, say hi to Wally, who is quit a character himself!
On the same floor, a beer keg shared by the energetic and passionate team of PivoHub, a platform that connects the craft beverage industry and retailers to meet the growing thirst for craft beer, kombucha, cider, mead, and wine. Cheers!
You can also come across Orijin, KM&T, I8 Strategie or GoMove who have also decided to join this flagship buzzing with talent and drive. Just like them, join a community with boundless energy where the thirst to create, innovate and think further is the force of the group.
CHOOSE YOU PLAN
Squat – One-day stand
Nomade – No strings attached
Resident – Moving in
Trio – Shared space
Do you want to take a tour? Contact Victoria to plan a visit at vdunn@zumtl.com
Be assured we guarantee a safe work environment and that all sanitary measures put in place are there to ensure the health and safety of your team and ours during your visit.